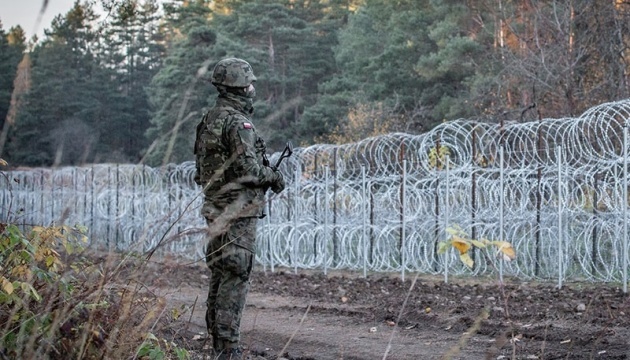 Blackmailing Europe with migrants
Lukashenko is diligently playing a role of "Putin's willing provocateur."
The European Union's 6,000-km land border between Ukraine, Belarus, Moldova, Russia, and its eastern member states (Estonia, Finland, Hungary, Latvia, Lithuania, Norway, Poland, Slovakia, Bulgaria, and Romania) has not been seen as a major gateway for illegal migration until recently. According to Frontex (European Border and Coast Guard Agency), the scale of illegal migration flows across the bloc's eastern border was much smaller than on any other migration route to the EU, accounting for less than a percent of the total.
In 2015, when the influx of refugees to European countries reached proportions that haven't been seen since World War 2, a total of 1,927 illegal border crossings were recorded on the eastern frontier. For reference, in the same year, 764,333 people illegally entered the EU via the Western Balkans, and 885,386 – via the Eastern Mediterranean. Even the temporary Arctic route, which operated between October and December 2015, was used by 6,000 asylum seekers, mainly from Afghanistan and Syria. This is triple the flow recorded at the Eastern border throughout that year.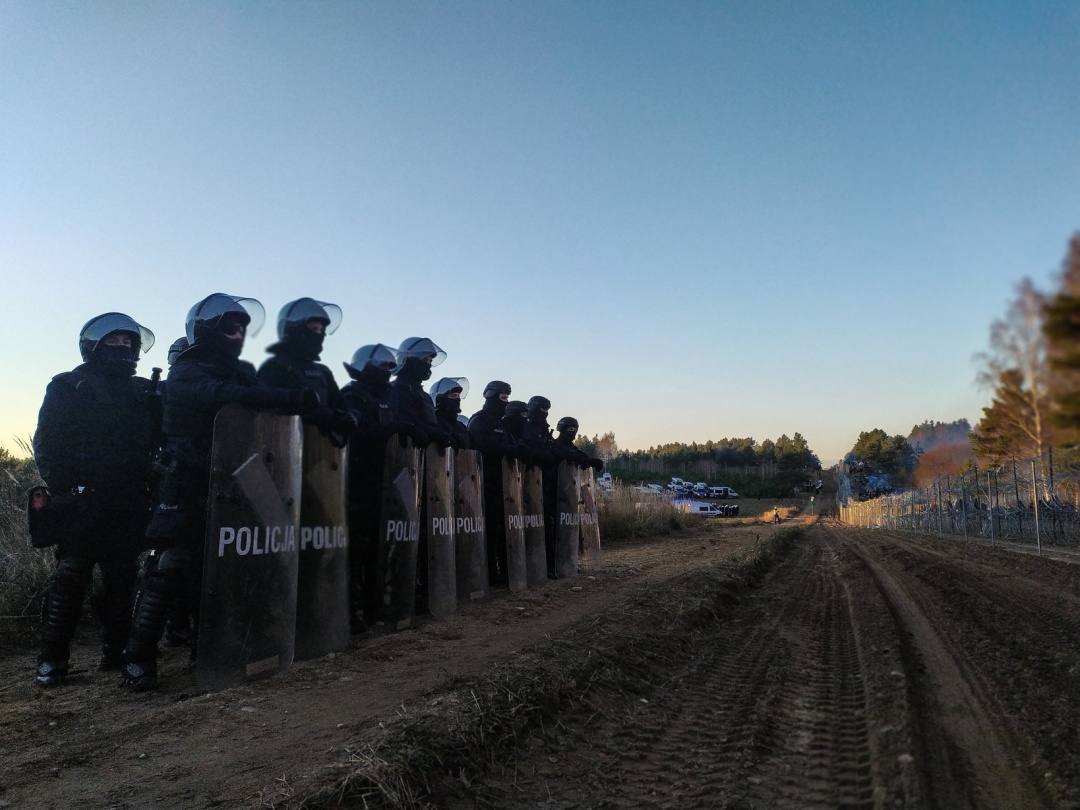 This year, however, the situation on the EU's eastern border has changed dramatically. Compared with 2020, the number of illegal crossings has spiked by a stunning 1,407%. But it is not the total number of migrants that was impressive, since that remained quite low anyway (for instance, German police registered 6,600 migrants who illegally arrived from Belarus, primarily in October). The most striking thing is the way these figures have been achieved: the said illegal migration channel has been artificially created by the regime run by Belarus' self-proclaimed president.
Migrants are brought into the country in an organized manner, being promised an easy transfer to the EU. They are then taken to the country's Western border in large groups and forced to rush the borderline at gunpoint, not offered a chance to retreat. Earlier on the Belarusian-Lithuanian, and now on the Belarusian-Polish border, the developments resemble front-line reports: provocations, border penetrations, skirmishes, and gunfire. In this way, Lukashenko is taking revenge on neighboring EU countries for supporting the Belarusian opposition.
Gaddafi, the late dictator of Libya, did quite the same back in 2011. In retaliation for Italy's support of his opponents, Gaddafi created an "inferno" on Lampedusa, a small Italian volcanic island in the Mediterranean, deploying boats carrying thousands of desperate African migrants. Hundreds died trying to cross the sea.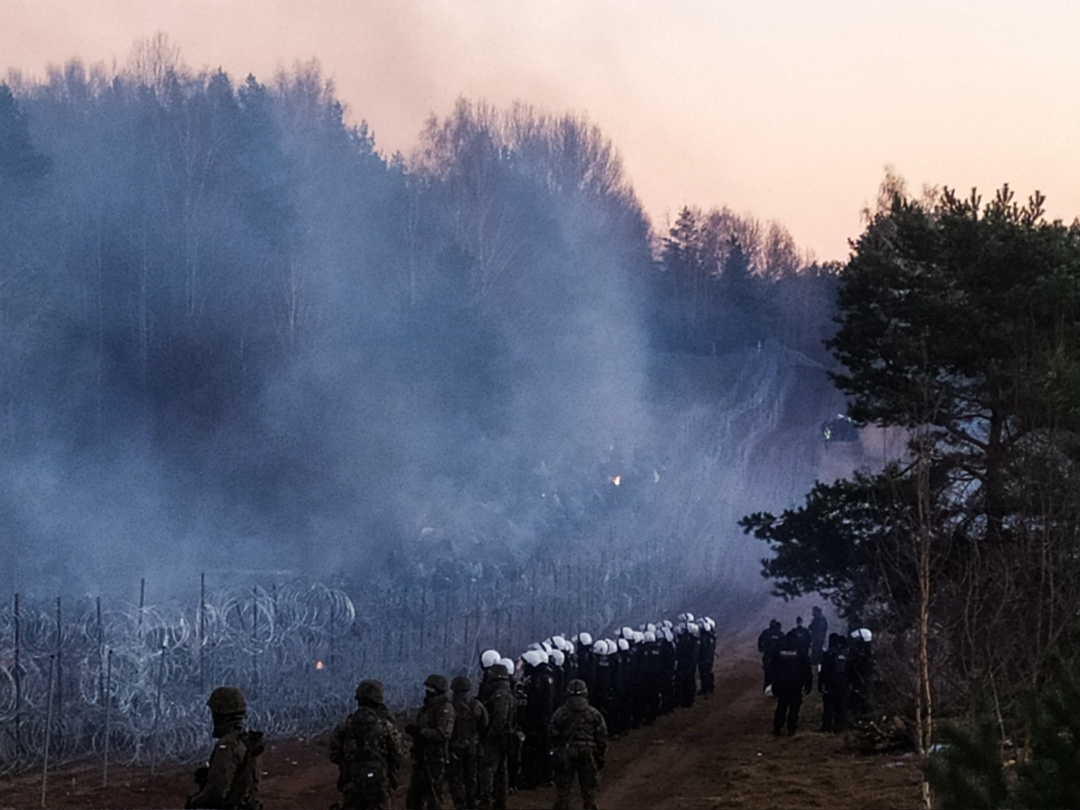 "Putting desperate people on a boat and pushing them off into the sea — sending them to die in the Mediterranean — is something very close to being yet another crime against humanity," said then-Italian Foreign Minister Franco Frattini.
At least 10 migrants have already died of cold and hunger in the woods on Belarus' western borders. Propagandists employed by the Lukashenko regime say more casualties are expected, in advance blaming Poland.
Anton Shekhovtsov, a Ukraine-based expert on the Kremlin's ties with far-right and extremist groups, sees this as an "act of state-sponsored terrorism."
Does Lukashenko act on his own or at the Kremlin's behest?
Poland's Prime Minister Mateusz Morawiecki has accused Putin of orchestrating the ongoing migration crisis on the country's border with Belarus.
"Lukashenko is the executor of the latest assault, but this assault has a sponsor who is to be found in Moscow, and this sponsor is President Putin," Morawiecki said at an emergency debate in Poland's parliament.
Belarus would never have acted so aggressively on the Polish border without Moscow's consent, a clear signal of approval from Putin. It acts as Russia's agent, believes expert on Russian military policy Jakob Hedenskog with the Swedish Defense Research Agency.
Chatham House also refers to Belarus as "another tool in Russia's hybrid warfare against Western liberal democracies."
Indeed, not only does Moscow not prevent Minsk from fomenting an explosive conflict on the formally common border (of the Union State), it also echoes its neighbor's rhetoric, blaming the West for the ongoing crisis. However, the approval of this scheme, which fits into the Kremlin's policy of stirring up and weakening Europe, doesn't necessarily mean Lukashenko isn't acting on his own. He has long been hostile to Poland and almost 20 years ago, he already intimidated the neighboring country by saying that "we have about 150,000 illegal migrants from India, Pakistan, Afghanistan, and other countries, who are all ready to cross this border."
"I'm confident that Europeans will not just come to Belarus, they will crawl and ask us for help in cooperation, at least in the fight against drug trafficking and illegal migrants because this is now their most painful point. Therefore, they can't help but need our cooperation and support. And one more thing… If they don't pay, we will not be protecting Europe from this influx at our own expense... They should at least ask us to fight against this, and also pay us," Lukashenko said in a 2002 interview.
In the same interview, almost 20 years ago, he criticized Putin for his "great love for the European Union" and for "Russia accession to NATO on an extra stool." So the Kremlin does not need to pit him against the West and ensure his relevant stance: this is an integral part of his worldview. He might have suggested on his own that Europe could be blackmailed through a border crisis.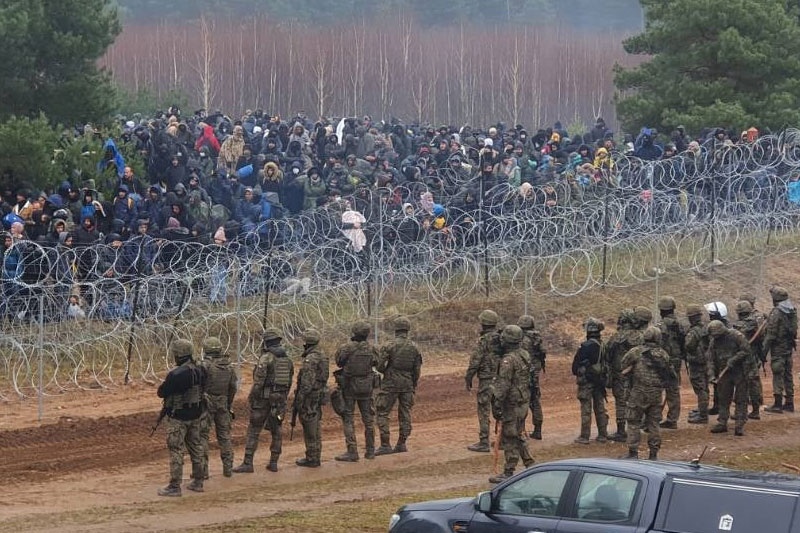 By the way, the Lukashenko regime has been taking money from the EU for decades to restructure Belarus' border control agencies and develop infrastructure. In 2001 and 2012 alone, the European Union's support for Belarus in the field of integrated border management totaled approximately EUR 47.5 million.
Putin's willing provocateur
However, Lukashenko's anti-Western views and proneness to blackmail don't mean that Moscow is not interested in this crisis and that it's not fuelling it, encouraging Lukashenko with its support. Moscow may believe it is killing two birds with one stone: delivering a blow to Europe and cutting off opportunities for Lukashenko to walk back, leaving him no room for political maneuver.
He doesn't leave much room for himself, either, claiming that Western powers seem to be deliberately moving their troops closer to the borders of the Union State under the pretext of resolving the migration crisis and threatening that "we have something to move closer to the borders as well, and Russia – even more so." Of course, Russia is happy to back such rhetoric.
The Atlantic Council think tank aptly calls Lukashenko Putin's willing provocateur. He acts at his own will, but for Moscow's benefit. The publication compares Lukashenko with Kadyrov, branding the latter "Putin's willing executioner" who eliminates Putin's critics, allowing him to "leave no fingerprints" of his own.
According to General Roman Polko, former Commander of the GROM spec-ops forces unit, Lukashenko is indeed trying to deploy a "human bomb" against Poland, being naïve enough to believe that Europe will yield to blackmail, lift sanctions, and possibly even provide some financial assistance to stop the flow of migrants. But at the same time, it's Putin who's "pulling the strings."
"Putin is constantly waging a hybrid war. He knows he's too weak to win an open armed conflict with NATO. In addition, Russia is too dependent on Western economies to afford such a conflict," said the general.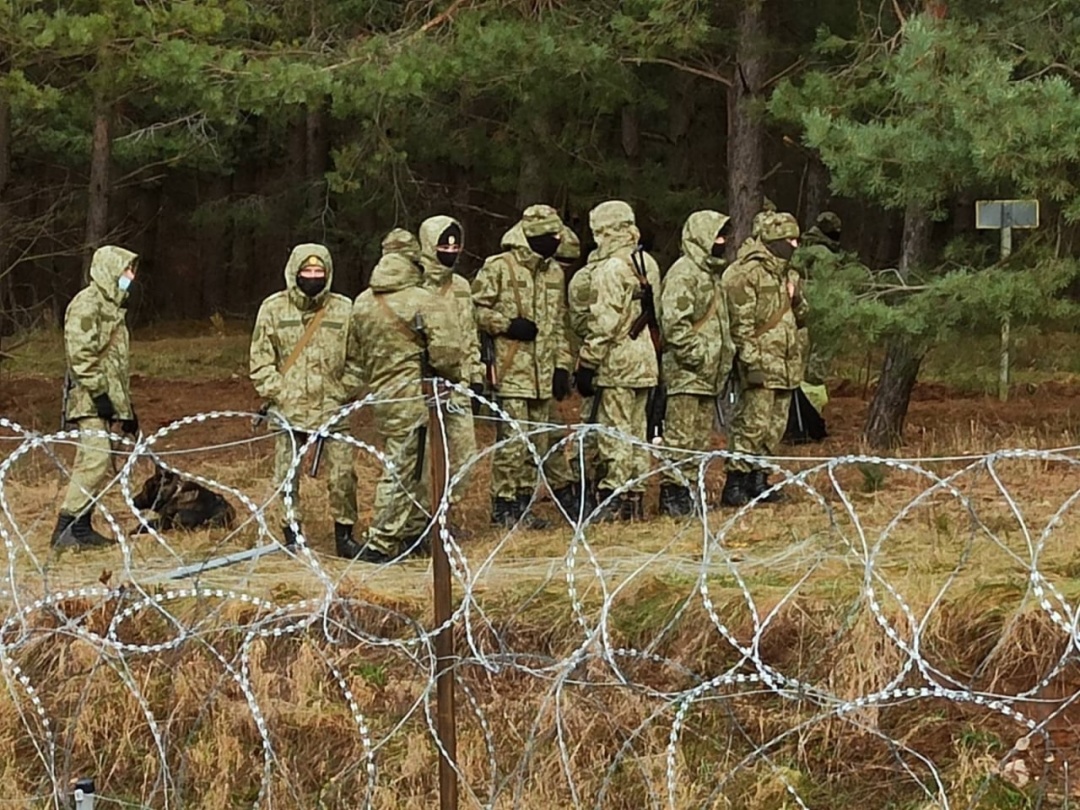 In fact, according to the Atlantic Council, the crisis manufactured by the Belarusian dictator mimics the tactics previously used by Russia. It refers to the 2015 migration crisis, which peaked after Russia joined the war in Syria.
In 2015, Syrian armed rebels made significant progress in fighting the forces of Bashar al-Assad's regime and threatened to undo the government forces' hold over Damascus.
President Assad turned to the Kremlin for help, and on September 30, the Russian Federation Council authorized President Putin to launch a military campaign on Syrian territory. In September 2015, Russian air force launched air strikes on anti-government forces (somewhere between 7,000 and 15,000 sorties, according to various estimates, with over 12,000 targets hit). This dramatically changed the course of the military conflict. President Assad, whose defeat was almost a certainty at that point, ultimately remained in power.
This was accompanied by a huge migration wave, with hundreds of thousands of Syrians fleeing westward in an attempt to escape the war. The autumn and winter of 2015 brought to Europe a tide of migration far greater than the one caused by the war in the former Yugoslavia. Nearly a million refugees arrived in Germany alone.
The wave of refugees created a number of unresolved issues. It strengthened the positions of right-wing populist leaders, parties, and movements, sew divisions among European countries, pushed the UK toward Brexit, and provided fertile ground for the Russian propaganda with its apocalyptic images of Europe's demise. Russians argued that Europe could survive only by going for an alliance with Russia.
The same narrative is being promoted by Belarusian propaganda, which is no longer different from the Russian: "Europe can remain strong only if it's in good relations with Belarus and Russia."
They appeal to "real" Europe, which includes Germany and France, whom they refer to as countries that "have at least some sovereignty." A proof of sovereignty in this case is apparently concluding treaties beneficial to Russia. They speak contemptuously about Poland, Lithuania, and Ukraine. These three allegedly provoke conflicts which "real" Europe doesn't need, but they will be quickly destroyed.
"A military solution to this conflict would lead to the end of Polish statehood and Lithuanian statehood, as well as fragmentation of the European Union. We are not even talking about Ukraine – this state doesn't exist as such," claims Russia's STV outlet.
Thus, the script of this political play is very similar to the one dating back to 2015: create a crisis, blame it on victims, and then proffer oneself as a solution. But this time, the truth is too obvious: while in 2015, Russia wasn't caught red-handed, the artificial nature of the current crisis is apparent. Therefore, propaganda that tries to deploy the same trick can be easily called by its real name: hypocrisy and cynicism. Meanwhile, the approach used is clearly seen as inhuman and gangster-like.
In addition, when someone claims that the mob of migrants that is crushing border fortifications using identical is "self-organized," or that this is "a move of despair," or "let them just try shooting women and children," Ukraine is very well aware what it actually means: a hybrid war.
Center for Strategic Communication and Information Security