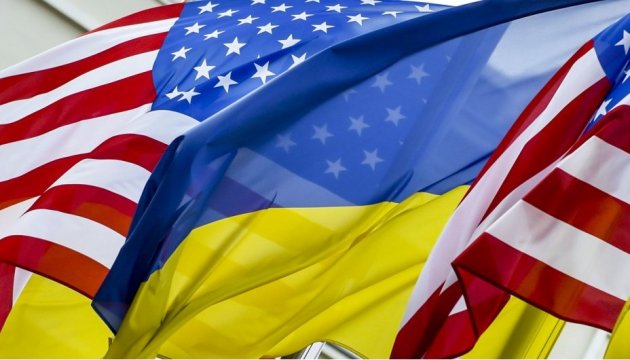 Ukraine, U.S. sign updated Charter on Strategic Partnership
Ukrainian Foreign Minister Dmytro Kuleba and U.S. Secretary of State Antony Blinken have signed the U.S.-Ukraine Charter on Strategic Partnership, which sets out the main directions of bilateral relations in key areas for decades to come.
The signing ceremony took place in the building of the U.S. Department of State in Washington on Wednesday, November 10, according to an Ukrinform correspondent.
"The Charter is a strategic document. It will determine for ten years the directions in which Ukraine and the United States will be developing their relations. That is, theoretically, administrations in the White House may change, but the Charter will continue to operate," Kuleba said ahead of the signing ceremony.
The updated Charter will replace a similar document signed by Ukraine and the United States in 2008. The new wording of the Charter has a number of differences primarily related to new realities, including Russia's aggression against Ukraine.
The United States reaffirms its commitment to upholding Ukraine's sovereignty, independence, and territorial integrity within its internationally recognized borders, including Crimea. It is planned to expand bilateral cooperation in order to strengthen security in Europe and the Black Sea region, as well as to strengthen energy security.
The updated Charter also reinforces the United States' support for Ukraine's aspirations for membership in European and Euro-Atlantic institutions. The document positively assesses the implementation of important reforms in Ukraine. In addition, the updated Charter enshrines support for an ambitious plan for the transformation of the Ukrainian economy, which provides for the modernization of key sectors and investment promotion.
Washington on November 10 hosted a meeting of the U.S.-Ukraine Strategic Partnership Commission chaired by Kuleba and Blinken.
op