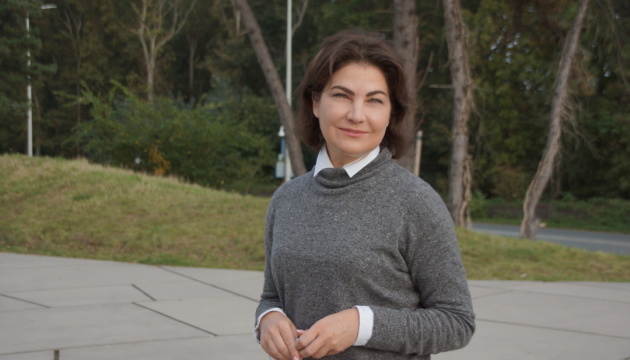 Venediktova, Reynders discuss transformation of Ukrainian prosecutor's office
Ukrainian Prosecutor General Iryna Venediktova and European Commissioner for Justice Didier Reynders have discussed further steps in the transformation of the Ukrainian prosecutor's office, the Prosecutor General's Office has reported.
During their meeting in Brussels, both parties discussed progress in the reform of the prosecutor's office in Ukraine and the need for judicial reform, the report said.
"We are grateful for the attention and assistance of the European Commission and all European colleagues in carrying out vital changes for Ukraine. At present, our goal is to focus on all the trials of the victims. It is for their sake that we are working to build a fair and speedy justice," Venediktova said.
She also announced the next steps in the transformation of the Ukrainian prosecutor's office, including the development of human resources and the development of improved ethical standards, which will be dealt with by the newly created prosecutorial self-government bodies.
Reynders noted the efforts of the Ukrainian authorities in implementing European standards.
An important topic of their conversation was the fight against corruption, including the election of the leadership of the Specialized Anti-Corruption Prosecutor's Office.
"Anti-corruption infrastructure is in dire need of a leader, and I am confident that an independent open competition will be completed soon and Ukraine will have a professional and effective head of the SAP. At the same time, we need to focus the activities of all our state institutions on combating not only corrupt criminals but also the global phenomenon of corruption by preparing high-quality legislative initiatives and improving criminal procedure and economic instruments," Venediktova added.
She also talked about the latest results in the field of prosecution for corruption crimes and in cases of large debtor banks that defrauded depositors. She also raised the issue of deepening cooperation with European partners in the field of return of assets from abroad.
On November 9, during her visit to Brussels, Venediktova discussed the reform of the prosecutor's office with members of the European Parliament.
op