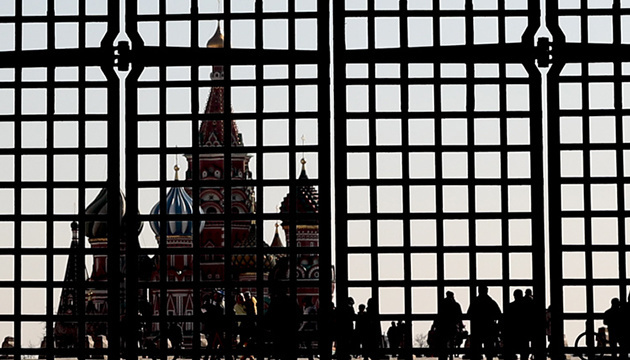 Repression in Russia: Why are there as many political prisoners now as there were in the late Soviet period?
Not only did the torture of prisoners in Russia not stop, it also took on horrible new forms, incompatible with the concept of a "civilized country"
On October 30, Russia marks the Day of Remembrance for Victims of Political Repressions. The date was chosen to commemorate a hunger strike by political prisoners in Mordovia's camps, which started on that day in 1974. The political prisoners went on hunger strike to protest Soviet repressions and the inhuman treatment of inmates.
The latter merits a closer look. Today, Russia offers many reasons to believe that not only did the torture of prisoners not stop in Russia, it also took on horrible new forms, incompatible with the concept of a "civilized country."
Russia marks the said date against a rather cynical backdrop.
On October 30, 2017, Russian President Vladimir Putin, speaking at an opening ceremony at the Memorial to the Victims of Political Repression, The Wall of Sorrows, said "Political repressions became a tragedy for our entire nation, for the whole society, delivering a major blow to its roots, culture, and self-perception. We feel their implications to this day."
Four years on, political repressions seem to have become an everyday occurrence in Russia. They are usually perceived by Russians as something Stalin was doing, as part of history that is long gone and not worth remembering or discussing.
There is no discussion of modern political repression at the official level. The formal version dictates that there are none. Anyone who tries to speak up can be ousted from the country or, worse, poisoned. Others are thrown behind bars from historian and researcher of the mass graves of political prisoners, Yuri Dmitriyev, who found the Sandarmokh, to a Yakutia shaman Alexander Gabyshev, who was mandated to undergo compulsory psychiatric treatment.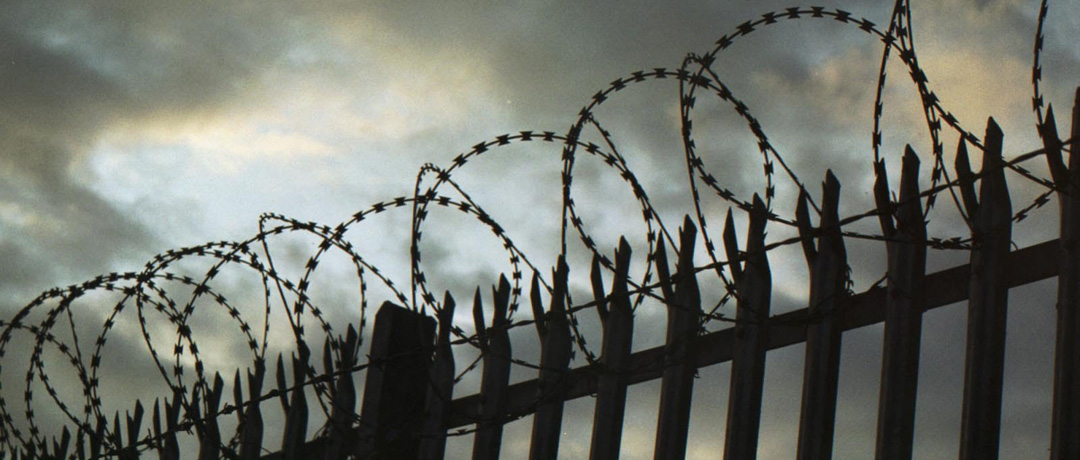 Up to 24 years in prison for peaceful talk
Memorial, a Russia-based human rights center (which engages in historical education, including on the issue of political prisoners, which was earlier recognized as a "foreign agent" with all the relevant implications) published on the eve of the Day of Remembrance for Victims of Political Repressions its latest list of political prisoners. There are 420 names on the list as of today. A year ago, there were 362. But the actual number of political prisoners doing time across Russia is significantly higher, Memorial believes.
The new names on the list include those of the 20 people imprisoned on charges connected with Hizb-ut Tahrir, an organization considered as "terrorist" and banned in Russia. As before, the majority of those people come from Ukrainian Crimea, the peninsula occupied by Russia in 2014. Memorial believes that the charges pressed against these people are used to suppress civic activism and solidarity of the Crimean Tatar people.
Sergey Davydis, head of the Support to Political Prisoners vector at the Memorial Center, explains that "this is done based on the decision claiming that certain religious groups are extremist or terrorist. For instance, in 2003, the Supreme Court declared Hizb ut-Tahrir a terrorist organization. There is no evidence in the text that they are terrorists, but its members were still persecuted first as extremists and then – for participating in terrorist activity under Article 205.5, so much more severe punishments were imposed. They are also frequently charged with plotting a forcible overthrow of the constitutional regime based on a highly biased understanding of the organization's doctrine. That is why people get jailed even if they don't say or do the things that are laid down in the doctrine. The 2003 decision changed the lives of many citizens, and we have several hundred people who are now in jail and getting up to 24 years of imprisonment for peaceful talk, tea parties, friendly encounters where violence was neither discussed, nor practiced, nor plotted."
Hizb ut-Tahrir's official website notes that Russia is the only country in the world where it is recognized a terrorist organization. Russia is also the world's only country where the law provides for life imprisonment simply for identifying as a Hizb ut-Tahrir member.
The organization describes its own doctrine as follows: "Hizb does not seek physical pressure on or destruction of nations who do not share Islamic concepts and religions, while seeking to benefit them by providing more decent laws for life and government. The Hizb ut-Tahrir method does not change alongside the political situation, so global events and those in Ukraine have no effect on Hizb ut-Tahrir's way. Our activities are based on the texts of the Qur'an and the Sunnah of the Prophet Muhammad, and therefore not affected by political events, as well as repression and torture against our members by tyrannies."
Meanwhile, repressions and torture of Crimean Tatars in the occupied Crimea continues.
In a cruelly ironic move, the Southern District Military Court of Rostov-on-Don issued a sentence to Crimean residents, part of the so-called Bakhchisaray Hizb ut-Tahrir case, on October 29, literally on the eve of the Day of Remembrance. Seitumer Seitumerov got 17 years in a maximum-security colony, Osman Seitumerov — 14 years, Amet Suleymanov — 12 years, and Rustem Seitmemetov — 13 years. Memorial recognized all of them as political prisoners.
Ukrainian Parliament's Commissioner for Human Rights, Liudmyla Denisova, said 113 to 115 Ukrainians are being held in Russian prisons on political grounds, of whom more than 80 are Crimean Tatars. The Crimean Tatar Resource Center has listed 86 Crimean political prisoners. The Crimean Human Rights Protection Group offers the same figures. Rights activists call these criminal cases persecution on political, national, or religious grounds.
An acclaimed Crimean lawyer, Emil Kurbedinov, said: "In many cases, these are political verdicts rather than judicial. But we must fight, and that's what we do and will keep doing. Now it might seem that we are fighting for nothing, but yet, there are certain results. So these walls yield little by little. These results can't be seen on paper, since the sentences in those Hizb ut-Tahrir cases are 15 to 20 years. The result is that none of the more than a hundred defendants in these cases has slandered themselves or their people, that people are not leaving political prisoners without help, that defense teams no longer consist of a few people, as it was in the beginning, now it's 20 to 25. Every verdict with falsified accusations is a loss for the secret services and Russian authorities who are persecuting the whole nation…"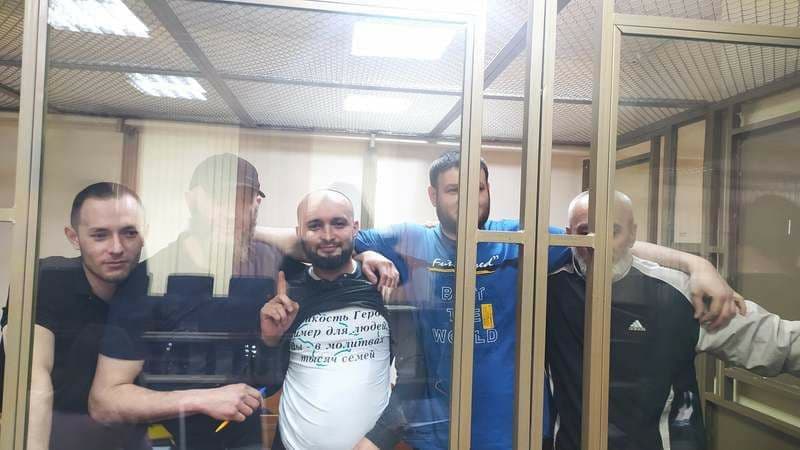 Russia's campaign against Ukraine needs to feed on more and more criminal cases
In early September, Crimean Tatar political activist and journalist Nariman Jelal was arrested and is now facing up to 20 years in prison in a so-called "case of sabotage on a gas pipeline in the village of Perevalne." His statement was published on October 13.
"When you read the indictment, penned by some FSB officer, you want to laugh and get mad at the same time. To laugh at the poor imagination and stale phrasing used by the masterminds of my arrest to cover up for their illegal actions, which, undoubtedly, are meant to … accuse precisely this movement, which has always adhered to non-violent means of fighting for Crimean Tatars' rights, of violating its own principles.
To try to convince the global community, which has always supported the aspiration of Crimea's indigenous people to live in peace and develop on their native land, that hundreds of activists and members of Crimean Tatar self-government agencies are ready for violent action.
The attempt, in my opinion, is doomed to fail. As for getting mad – it is about the disgusting lie, some sort of mediaeval obscurantism, where I'm being accused of intentions I never had based on false testimonies of some secret witnesses. Getting mad at the inability of your opponents to at least honestly oppose your convictions to some extent, which myself and the others never hid, speaking out against Russia's actions in Crimea, speaking out in defense of Ukraine's territorial integrity and human rights, and against repression. We are only 'guilty' of having the courage to have our convictions and speak about them openly and publicly."
Sergey Davydis of Memorial says that "another type of political motive is cases aimed at reinforcing with probation terms certain propaganda claims. Cases of this nature have been opened against plenty of Ukrainian citizens: this is where a completely random person is accused of sabotage or espionage. Moreover, that specific person is not of interest to the government, they are not engaged in activities that would threaten it. But the campaign to justify aggressive actions against Ukraine needs to constantly feed on new criminal cases. The decision to annex Crimea led to multiple arrests. They are Crimea residents and, like any other people persecuted by Russian authorities, they are seen as Russian political prisoners. These are former Ukrainian military servicemen, ethnic Crimean Tatars, and those who do not consent to the annexation and occupation. Dozens of criminal cases have been initiated because such a decision was made."
Notably, there are about as many political prisoners in Russia as there were in the late Soviet Union until Gorbachev released them. Members of Jehovah's Witnesses, which the Supreme Court of the Russian Federation in 2017 recognized as an extremist organization, banning its activities in Russia, had also been jailed in the USSR. Hundreds of political prisoners have also been imprisoned since the organization was banned, and their sentences are only getting longer. The longest one as of today is 8 years.

Millions of Russians are aware of political prisoners, while remaining silent
Arthur Fredekind, who now lives in Germany, was convicted under Art. 187. of the Code of the Ukrainian SSR for "circulation of defamatory fabrications disgracing the Soviet system." In his exclusive comment, he said the following.
"On the Day of the Political Prisoner, I would like to remember biologist Anatolii Dykyi (Jehovah's Witness), who was with me in the Bilychi penal colony near Kyiv. He wrote letters to Mikhail Gorbachev, with advice and reminders of political prisoners. It was already 1986, so he would try to send them officially via the administration. Naturally, the administration was agitated. A major summoned him and started growling and screaming at him: 'You are here for re-education so can't write to the Secretary General.' To which Dykyi, benevolently but firmly as usual, responded: 'And what would you do in my place if, being a communist, you stayed in a Nazi concentration camp? Would you really obey and renounce own beliefs?"
Of course, the major was furious about the comparison so Anatolii was deprived of another meeting with the family, but wasn't placed in solitary confinement. Before that, Anatoliy warned that if the letter wasn't sent officially, he would find an opportunity to send it secretly. They were afraid of him, they hated him, but they sent that letter regardless.
Almost 50 years have passed since then so today's repression in Russia doesn't just amaze me with its savagery and cruelty, I don't just expect every day some new reports of despair on the part of prisoners or their families, I just can't believe that millions of people are aware of political prisoners, and while in anticipation of new arrests, they keep going to work, watching TV, and waiting for whatever.
Silence and indifference strike many in the 21st century, the century of information and openness, the century when everything is easily and simply discussed in neighboring Ukraine.
I don't know what else has to happen in Russia. I'm afraid it will only be more devastation, social degradation, and gloomy rejoicing over the fact that at least some food is on the table.
I have already heard such conversations in the village of Chernorechensk, Kirov region, back in 1987, where I was already serving my term in a residential colony and waiting for pardon following the demands voiced by Western powers and Andrei Sakharov, who was also a political prisoner and contributed a lot to the dismantling of the USSR. Now, modern Russia only needs to find its Sakharov and wait for his time to come."
Center for Strategic Communication and Information Security