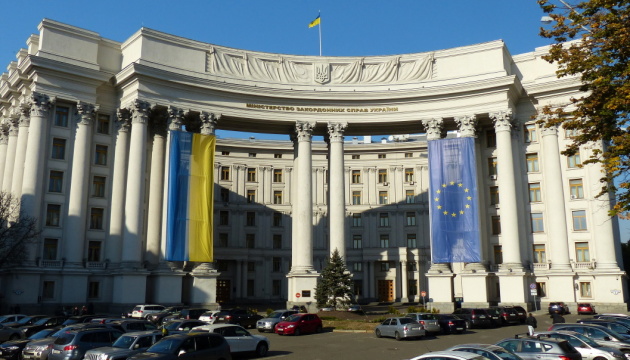 Ukraine condemns assassination attempt on Iraqi PM
Ukraine strongly condemns the November 7 assassination attempt on Iraqi Prime Minister Mustafa Al-Kadhimi, the Ukrainian Foreign Ministry has said in a statement.
"Ukraine strongly condemns the assassination attempt against the Prime Minister of the Republic of Iraq Mustafa Al-Kadhimi on November 7, 2021. We are convinced that such acts of terror and violence will not impede embodiment of the aspirations of the Iraqi people and will not stop their government's efforts to build a sovereign, democratic and prosperous state," the statement said.
The Ukrainian Foreign Ministry called on Iraqi political forces "to exercise restraint, continue the dialogue and ensure the realization of the will of the Iraqi people reflected in the results of the recent parliamentary elections."
Earlier reports said that an armed drone attacked the residence of Iraqi Prime Minister Mustafa Al-Kadhimi on Sunday, November 7.
The Iraqi prime minister was not harmed in the attack. Shortly after the assassination attempt, he said he was fine well and called for calm and constructive dialogue for the sake of Iraq.
Photo: Iraqi parliament media office