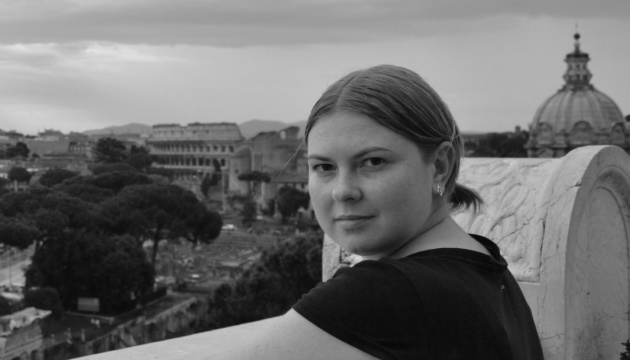 Ukrainian MPs honor activist Handziuk
Ukrainian MPs honored activist Kateryna Handziuk at a plenary sitting of the Verkhovna Rada on Thursday, November 4.
According to an Ukrinform correspondent, Verkhovna Rada Chairman Ruslan Stefanchuk proposed observing a moment of silence for the activist.
"Today is a very sad date. Today marks three years since the death of Kateryna Handziuk," the parliament speaker said, expressing hope that the case of her murder will be solved.
After that, the parliamentarians stood up to honor Handziuk.
On July 31, 2018, activist Kateryna Handziuk was doused in sulfuric acid near the entrance to her house in Kherson. She sustained burns to 40% of her body. Handziuk underwent several surgeries but died on November 4 of the same year.
Five people were detained on suspicion of involvement in Handziuk's murder. Ihor Pavlovsky, a former aide to MP Mykola Palamarchuk, was arrested on November 12, 2018.
On February 11, 2019, the Prosecutor General's Office served Vladyslav Manher, a suspect in Handziuk's murder, with a notice of suspicion in organizing Handziuk's murder. The court chose a measure of restraint for him in the form of detention with the possibility of posting bail of UAH 2,497,300, which was put up. However, the court then changed the measure of restraint for Manher and arrested him, without the right to post bail.
On June 6, 2019, five direct perpetrators of the attack were sentenced to prison terms of three to six-and-a-half years.
In January 2020, Oleksiy Levin, a suspect in Handziuk's murder, was detained in Bulgaria for organizing the acid attack on the activist.
On March 16, Levin was extradited from Bulgaria to Ukraine. According to investigators, Levin is a key figure who connects perpetrators and those who ordered the attack on Handziuk. He is suspected of organizing this crime, inciting others to commit it, and providing information about Handziuk's place of residence.
On July 28, 2020, the prosecutor's office filed an indictment against Manher and Levin for organizing the attack on Handziuk.
op