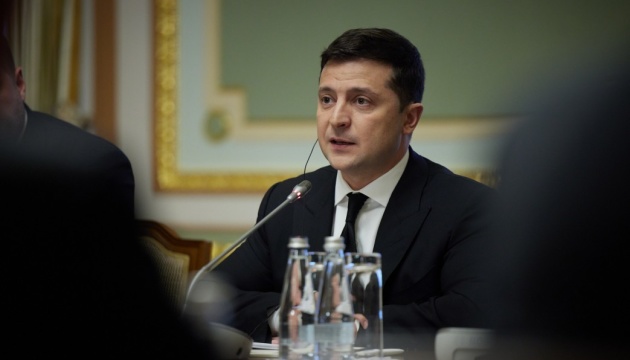 Zelensky announces declarations on European prospects with three more EU Member States
President Volodymyr Zelensky says that Ukraine may soon sign bilateral declarations on the European prospects with three more EU Member States.
Four countries have already signed such documents, the Head of State said in an interview with ICTV, Ukrinform reports.
"Four [countries] have already signed such declarations, I will sign three more now, so we have already seven. The total number is 27, we will do this step by step," the President said.
He noted that bilateral declarations with the EU Member States in support of Ukraine's European prospects began to be prepared this year.
"When Ukraine and the EU Member States decide that Ukraine can be a member of the EU, the country with which we sign this declaration will definitely vote for us," the Head of State explained.
At the same time, Zelensky assured that President of the European Commission Ursula von der Leyen and President of the European Council Charles Michel supported our country on the path towards EU membership and took note of the progress in the implementation of reforms.
"However, we understand that Ukraine's membership in the European Union must be endorsed by 27 EU Member States," the President added.
As reported, the 23rd Ukraine–EU Summit took place in Kyiv on October 12. Following the Summit, President Volodymyr Zelensky stated that giving Ukraine a European prospect was a logical and expected step.
ol