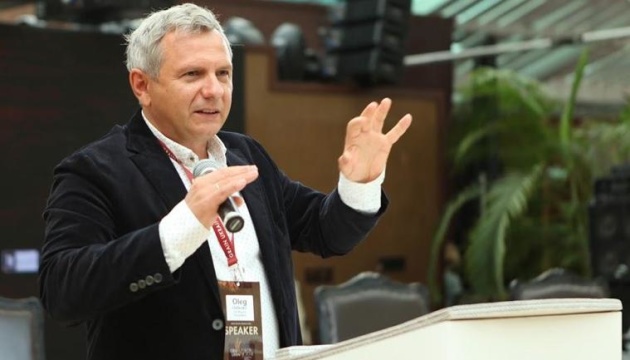 European integration will help Ukraine join Europe's production system – expert
Speaking of the Association Agreement with the EU, the institutional changes should be also taken into account apart from the free trade possibilities.
"When it comes to our agreement with the European Union, we have a so-called deep agreement. It has not only a part on the free trade area. There is also a part that deals with institutional changes. As far as I understand, the Government is in active dialogue with the European Union and is trying to expand the scope of free trade," Oleg Ustenko, adviser to the President of Ukraine on economic issues, said on the air of Dom TV channel on October 12, Ukrinform reports.
This gives Ukraine an opportunity to export its products to the European Union, as well as to receive products from the EU at a good price, said the expert. The Government tries to expand the range of products supplied.
"Mostly, we deliver the final product. Unfortunately, it's usually raw material, of course. And that's abnormal and bad. And that's why the Government is trying to expand the range as much as possible and give priority in promoting exports to the territory of the European Union to those of our companies that produce products with a higher level of added value," Ustenko said.
In this case, it is not only about the trade part, but also about a possibility to increase the competitiveness of Ukrainian products, the adviser to the President continued.
The European integration will give Ukraine an opportunity to "fit into the common system of European production," the expert said.
"This means additional jobs, additional competitiveness, and lower dependence of our economy on the economies of other regions. There is an opportunity for additional growth, industry modernization, which is crucial in our conditions. This also an institutional part that, perhaps, is even more important in the long run than the movement of goods," Ustenko summed up.
ol