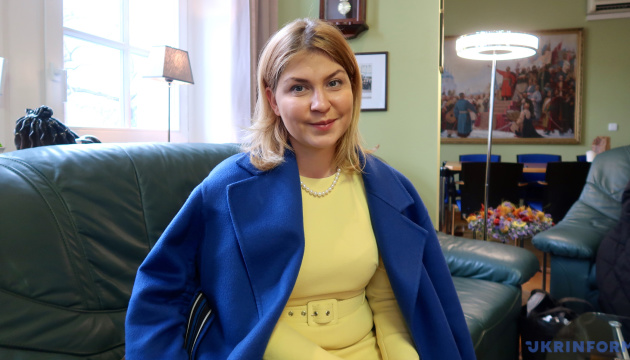 Ukraine demands strategic clarity from NATO on membership prospects - Stefanishyna
The Ukrainian authorities demand strategic clarity from NATO on the prospects for Ukraine's joining the Alliance, according to Olga Stefanishyna, Ukraine's Deputy Prime Minister for European and Euro-Atlantic Integration.
"Ukraine will definitely become a member of NATO. And this is no longer just my inner conviction. We have come a fairly hard way to reaffirm this position at this year's NATO summit. We talked to absolutely all the capitals of NATO member countries. This is a difficult dialogue. From Germany to Portugal, to the Baltic countries," she said in an interview with Radio Free Europe/Radio Liberty.
According to Stefanishyna, in the issue of membership, "we demand strategic clarity from NATO."
"In 2021, all NATO member states have confirmed that Ukraine will be a member of NATO. We have adopted a special decision of the National Security and Defense Council. We are working on a state program for the transition to NATO standards. We are already using the huge potential of enhanced opportunities programs. And most importantly, we are working with every NATO capital. We are building this consensus and using all the platforms for this," she said.
She added that today the decision on NATO membership lies in the political sphere.
"Therefore, the highest priority for us is to form a consensus on maintaining membership. And we are, in principle, moving well in this area," Stefanishyna said.
op