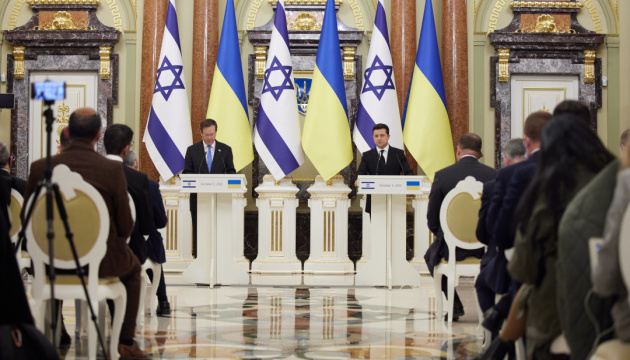 Zelensky, Herzog make joint statement
President of Ukraine Volodymyr Zelensky and President of Israel Isaac Herzog made a joint statement following the first day of a two-day official visit of the President of Israel to Kyiv.
The text of the statement has been published on the website of the Ukrainian President's Office, according to Ukrinform.
"The Presidents reaffirmed the desire of both countries to maintain active political dialogue and bilateral cooperation in trade, economic, investment, scientific and technical, cultural and humanitarian fields, and to encourage contacts between representatives of business, scientific and academic circles. Ukraine and Israel also reaffirmed their commitment to the fundamental principles of international law, respect for the sovereignty and territorial integrity of States," the document reads.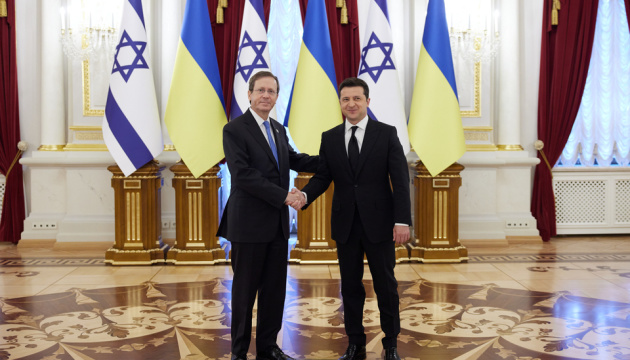 The parties positively assessed the implementation of the bilateral Free Trade Agreement provisions, which came into effect on January 1, 2021 and said they expect that negotiations on the introduction of a free trade regime between the two countries in the field of services will be soon launched.
They also stressed the importance of resuming the work of the Ukrainian-Israeli Intergovernmental Commission on Trade and Economic Cooperation as soon as possible, considering the epidemic situation in both countries.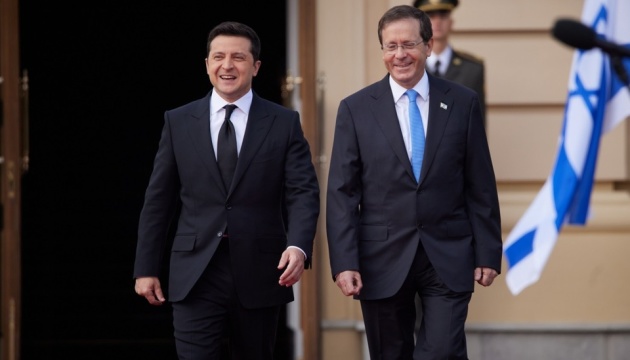 "The Presidents of Ukraine and Israel also stressed the importance of coordinating efforts to overcome the COVID-19 coronavirus pandemic through, inter alia, the prompt mutual recognition of vaccination certificates and welcomed bilateral cooperation in this area," the document reads.
In addition, the Israeli side praised Ukraine's efforts aimed at creating appropriate conditions for Jewish pilgrims to visit historical and holy places on its territory and perform religious rites, including organization of the annual pilgrimage of Bratslav Hasids to Uman.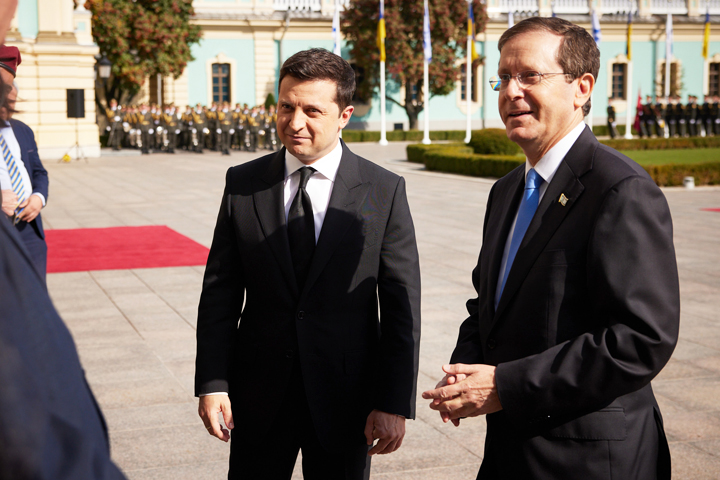 "The Presidents of Ukraine and Israel together with other high-level delegations will participate in the events to commemorate the 80th anniversary of the Babyn Yar massacre. In this regard, the Parties stressed the need to preserve the memory of the Holocaust and the importance of educational efforts at the national and international level to prevent a recurrence of such horrific crimes," the document reads.
In turn, the Ukrainian side noted with gratitude President Isaac Herzog's commemoration of the Holodomor victims in Ukraine. The parties stressed the importance of continuing educational efforts aimed at memorialization and spreading the information about the Holodomor of 1932-1933 in Ukraine.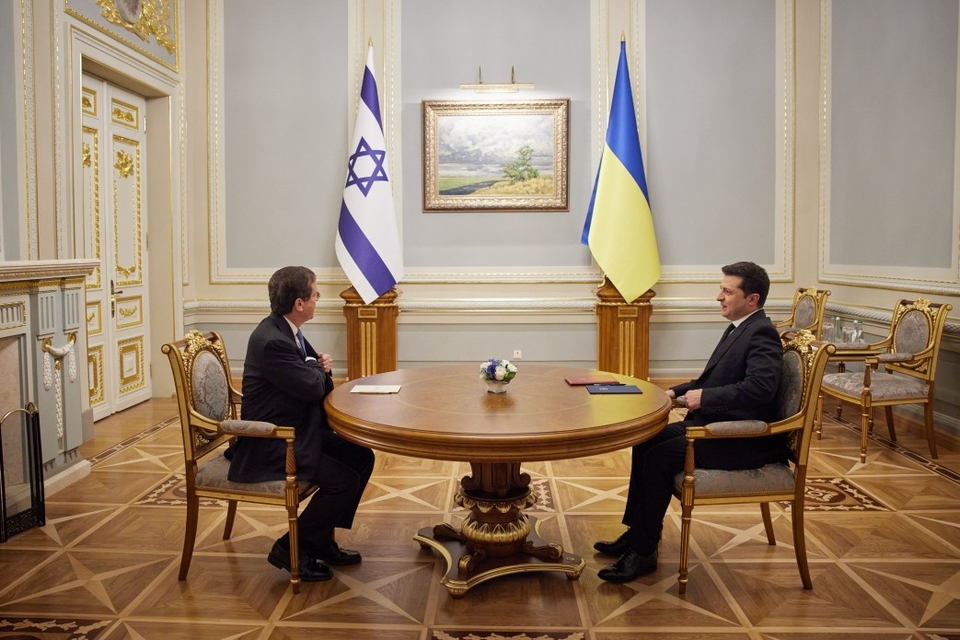 "The Heads of State strongly condemned all manifestations of chauvinism, intolerance, xenophobia and anti-Semitism. The Israeli Side praised the efforts of the President, Government and Parliament of Ukraine in the fight against anti-Semitism in Ukraine, in particular, the adoption of the Law on Prevention and Counteraction to Anti-Semitism in Ukraine," the document reads.
As Ukrinform reported, on October 5-6, 2021, President of Israel Isaac Herzog is paying a state visit to Ukraine at the invitation of President of Ukraine Volodymyr Zelensky.
On October 5, 2021, official negotiations between the heads of the two states took place.
iy