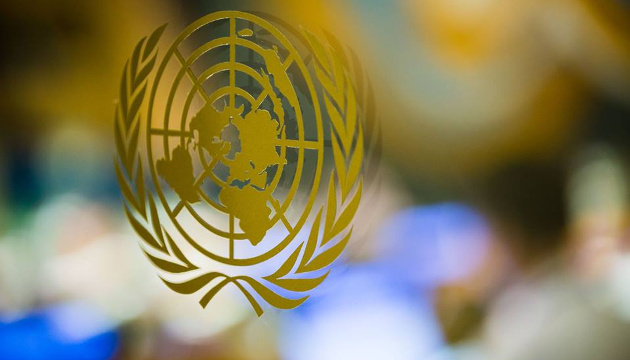 Ukraine at UN: Russia's actions in Crimea jeopardize nuclear non-proliferation regime
Ukraine has expressed concern over Russia's build-up of nuclear capacities in occupied Crimea.
As an Ukrinform correspondent reported, a corresponding statement was made by Deputy Permanent Representative of Ukraine to the UN Yuriy Vitrenko at the high‑level meeting of the General Assembly to commemorate the International Day for the Total Elimination of Nuclear Weapons on September 28.
"We are concerned about the risks of the possible deployment of uranium enrichment facilities, the production of dual-use materials, and the use of nuclear-related technologies on the peninsula," Vitrenko said.
He recalled that the UN General Assembly in a number of resolutions expressed serious concern over the continued militarization of Crimea by Russia, in particular the deployment of nuclear weapons on the peninsula.
Russia's actions pose a direct threat to the international nuclear non-proliferation regime, Vitrenko said.
He also noted that the prolonged occupation of the territory of Ukraine by a state that possesses nuclear weapons has actually expanded the territory of deployment of such weapons in the world.
In 1994, Ukraine took an unprecedented step by abandoning the world's third-largest nuclear arsenal and acceding to the Treaty on the Non-Proliferation of Nuclear Weapons (NPT), Vitrenko noted.
However, "confidence in some key elements of the NPT and their effectiveness has been seriously undermined by one of the nuclear weapon states," the diplomat said, referring to Russia. He also recalled the 1994 Budapest Memorandum signed by nuclear powers, including Russia, on security guarantees provided to Ukraine in exchange for the renunciation of nuclear weapons.
Two decades later, the Russian Federation "occupied and tried to annex the Crimean peninsula, as well as unleashed a terrible armed aggression in eastern Ukraine," the diplomat said, noting that such security guarantees had proved ineffective.
Vitrenko urged to start "substantive work" of the UN Conference on Disarmament, as well as to draft and conclude a multilateral legally binding instrument on security guarantees for non-nuclear weapon states.
ol