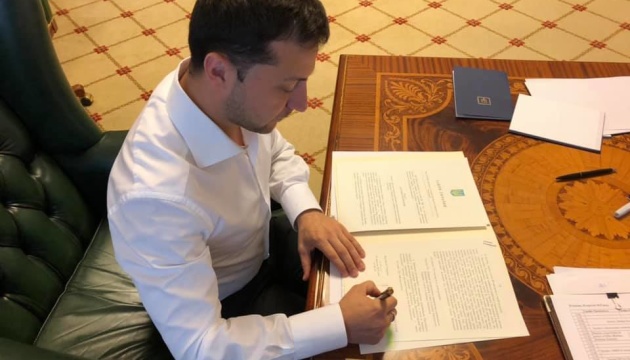 Ukraine approves National Resilience System
President of Ukraine Volodymyr Zelensky has put into effect the decision of the National Security and Defense Council "On the introduction of a National Resilience System."
Zelensky's Decree No.479/2021 of September 27, approving the document, was published on the president's website.
The NSDC decision of August 20, 2021, outlining the Concept of ensuring the National Resilience System has also been approved.
Control over the implementation of the NSDC decision, enacted by this decree, has been entrusted to NSDC Secretary, Oleksiy Danilov.
The decree comes into force from the date of its publication.
The concept of ensuring the National Resilience System defines its purpose, basic principles, directions, mechanisms, and terms of implementation and functioning. The system is aimed at ensuring the ability of the state and public to identify threats, detect vulnerabilities, and assess national security risks, prevent or minimize their negative effects, prevent or minimize their negative effects, effectively respond to and recover quickly and fully from emergencies and crises of all kinds, including but not limited to hybrid threats.
The build-up of such a system should provide for the coordinated functioning and interaction of public authorities and local governments, existing and newly-created national systems, defining a coordination mechanism and a clear division of powers and responsibilities, drafting coordinated action plans to prevent, respond to, and overcome the implications of threats and crisis situations.
The concept is expected to be implemented in 2021-2025.
As Ukrinform reported, on September 20, President Volodymyr Zelensky put into effect the NSDC proposals to next year's defense and security budget.
im