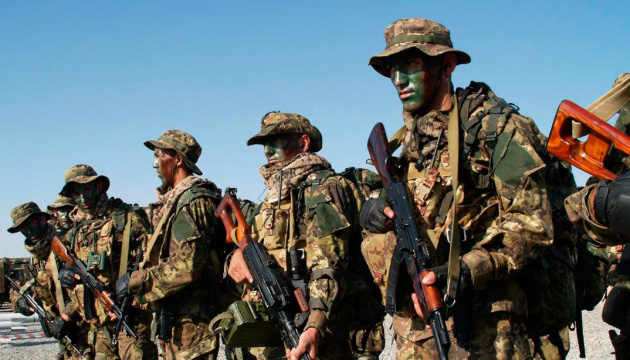 Russia's Wagner PMC stops recruiting men born in Ukraine
Wagner, a Russian notorious private military company has imposed restrictions on hiring mercenaries for the upcoming Mali mission, banning any new recruits who were born in the territories of the former "Ukrainian Soviet Socialist Republic."
The PMC is now running a recruitment campaign at its training ground in Molkino, Krasnodar Territory, according to BBC Russian Service citing its two sources familiar with the matter.
The ads posted on social platforms say any Ukrainian-born candidates will be refused a job, including the natives of the territories in eastern Ukraine, temporarily controlled by Russian proxy "DPR," "LPR," and Russian-occupied Crimea, as well as citizens of Georgia.
BBC sources note that the move "has sparked outrage among many participants in the hostilities in eastern Ukraine."
Wagner PMC recruits men 23-45 years of age with no tax arrears, criminal convictions, dental issues and major chronic conditions.
One of the members of the Wagner PMC told the BBC late August that the PMC was already deploying in Mali. In early September, there were reports across social media about the deaths of Wagner mercenaries in this African country, while the Meduza outlets confirmed these reports from the killed mercenaries' acquaintances.
On September 25, Russian Foreign Minister Sergei Lavrov said the Mali authorities "turned to a Russian private military company," without specifying its name, after France decided to curb its peacekeeping presence there.
Earlier, Western powers said they are ready to withdraw their peacekeepers from Mali if local authorities invited PMC Wagner to step in.
Earlier it was reported that a significant number of immigrants from Ukraine served in Wagner, the PMC that took part in Russia's military aggression against Ukraine.
im