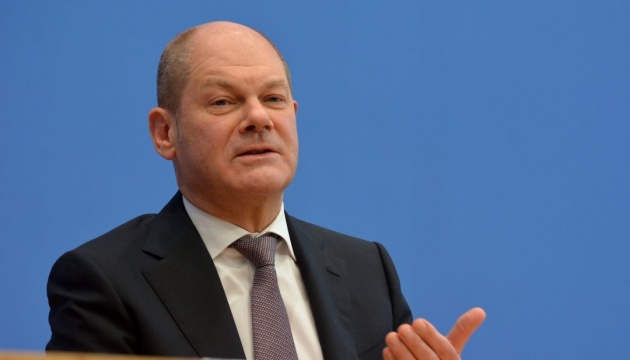 German Chancellor candidate Scholz: Ukraine must remain gas transit country
The new German Government will ensure that Ukraine remains a gas transit country and Russia adheres to the commitments it made during the negotiations on the completion of the Nord Stream 2 gas pipeline.
Social Democratic Party's chancellor candidate Olaf Scholz said this to journalists on Monday, an Ukrinform correspondent reports.
The politician noted that the construction of the gas pipeline had been completed. "Now everyone should ensure that the guarantees associated with this project are accepted by everyone. The guarantees include that Ukraine remains a transit country and that we make sure that the gas supplies to some Eastern European countries, for example, are not jeopardized by Russia if it says that it no longer wants to serve this structure [GTS]. We take this absolutely seriously and will be committed to it," the politician stressed.
According to him, Germany considers it important to establish good cooperation between the EU and neighboring countries. This, Scholz added, also includes recognizing the possibility of further steps towards the European integration of other countries, provided that they meet the criteria they are aware of.
In addition, the politician stressed that "good economic relations", in particular, with Russia, require adherence to the principle of inviolability of borders and the OSCE principles.
The first point of German policy, according to Scholz, will be the formation of a stronger and more sovereign EU. Everything that Berlin will do in the foreign policy in the coming years, he said, will be based on the common position of the European Union.
As a reminder, the Social Democratic Party won the parliamentary elections held in Germany on September 26 with a slight advantage. Coalition talks and the formation of a government are now ahead. Scholz hopes to form a government before Christmas and has no doubt that he will lead it.
ol