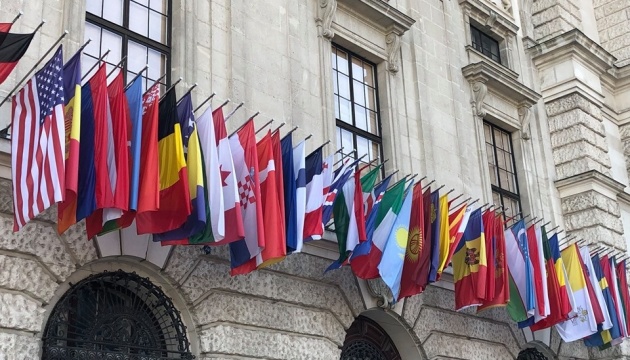 US at OSCE: Russia punishes Ukrainians in Crimea for renouncing Russian passports
The Russian occupation authorities in Ukrainian Crimea continue to punish Ukrainian citizens who renounce Russian passports imposed on them.
"In Crimea, Russia continues to punish Ukrainian citizens who have chosen not to accept Russian passports. Just last week, occupation authorities fined several Crimean Tatar leaders and other demonstrators, who were picked up for protesting the detention of Deputy Mejlis Chair Nariman Dzhelyal, for failing to have a Russian passport," Acting Political Counselor Andrew Shepard, member of the U.S. Mission to the OSCE, said at the OSCE Permanent Council meeting on September 23.
As noted, the United States continues to follow the case of Dzhelyal and his co-defendants and calls for their immediate release.
The U.S. Mission to the OSCE reiterated the United States' support for Ukraine's sovereignty, independence, and territorial integrity within its internationally recognized borders. "As a signatory to the joint declaration of the Crimea Platform, we reaffirm that Crimea is Ukraine," Shepard stressed.
As reported, President Volodymyr Zelensky, speaking at the 76th session of the UN General Assembly, said that the UN should respond to Russia's issuance of passports and conduct of elections in the occupied territories of Ukraine. He also called on the international community to support the release of illegally detained First Deputy Chairman of the Mejlis of Crimean Tatar People Nariman Dzhelyal and several hundred other Ukrainians held hostage in the temporarily occupied territories and Russia.
ol