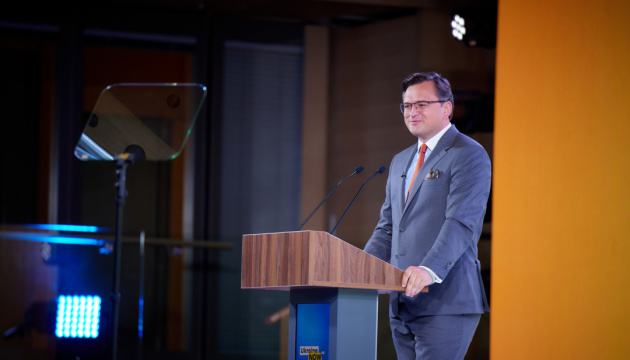 FM Kuleba: Ukraine takes note of 'elections' in occupied territories as Russia's crime
By holding State Duma elections in the occupied territories, Russia as an occupying power grossly violated international law.
"Right now, we can't stop Russia. It's a harsh reality of life. However, we take note of the evidence of a crime committed by Russia in the occupied territories and the time will come when all this evidence will become the grounds for bringing Russia to justice, both political and legal," Minister of Foreign Affairs of Ukraine Dmytro Kuleba told journalists in New York.
Politics, and international politics, in particular, is a "long game", he added. Ukraine records the violations committed by the Russian Federation "by political and legal means", in the diplomatic notes and approved documents.
Kuleba called the elections in Donbas and Crimea "a sham that is aimed only at demonstrative legitimization and demonstration of political force in these territories." However, these elections do not matter for their status as future Ukrainian territories, the minister said.
As reported, voting in the Russian State Duma elections took place on September 17-19. On September 15, the European Parliament passed a resolution calling on the EU to be ready not to recognize Russia's parliament and to consider excluding Russia from the PACE if the 2021 parliamentary elections in Russia are recognized as fraudulent and having been conducted in violation of democratic principles and international law.
On September 17, the Ministry of Foreign Affairs of Ukraine strongly condemned the illegal organization and conduct of elections by Russia in the temporarily occupied territory of Crimea. In addition, Ukraine condemned the forced voting of Ukrainian citizens who had been illegally issued Russian passports in the temporarily occupied territories of Donetsk and Luhansk regions.
ol