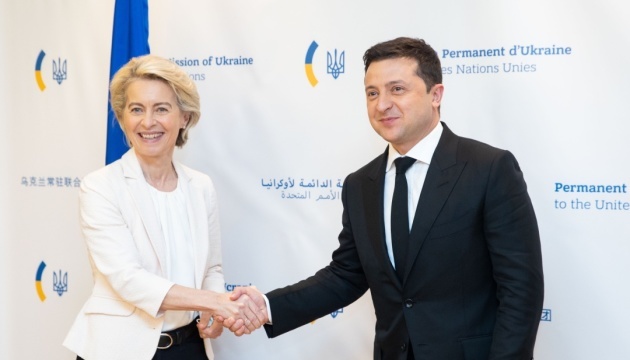 Zelensky meets with European Commission President, U.S. investors
President of Ukraine Volodymyr Zelensky met with the President of the European Commission, Ursula von der Leyen, as well as with a group of American investors.
The meeting took place at Ukraine's Permanent Mission to the United Nations, according to Ukrinform's own correspondent in New York.
Zelensky thanked von der Leyen for supporting Ukraine's independence in the face of Russian aggression and supporting the Crimea Platform initiative.
The parties discussed issues of economic cooperation between Ukraine and the EU. According to Presidential spokesman Serhiy Nykyforov, Zelensky raised issues of energy security, in particular in the context of the Nord Stream 2 gas pipeline, integration of Ukrainian and European power systems, transition to green energy, and liberalization of transportation services.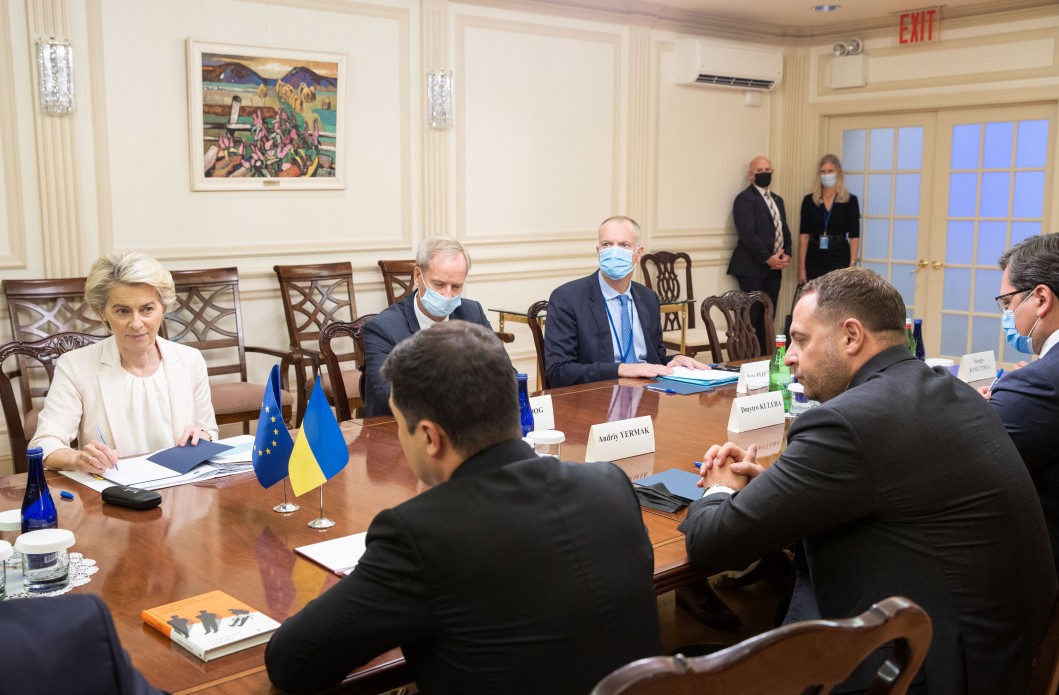 According to the press service of the Ukrainian head of state, Zelensky briefed von der Leyen on the deteriorating situation in Crimea, including in view of yet another wave of unlawful and politically motivated arrests.
The president raised the issue of assisting in the release of nearly 450 Ukrainians detained in the temporarily occupied territories and in Russia.
Zelensky and von der Leyen coordinated their positions in the context of preparations for the 23rd Ukraine-EU Summit, which is scheduled to be held in Kyiv October 12. The president stressed that recognizing the country's European prospects and further integration of Ukraine's economy into the EU internal market are among the government's key priorities.
Zelensky also met with American investors. Andrew Mack, a freelance adviser to the president of Ukraine, told Ukrinform that, despite more than a hundred state leaders visiting New York this week, many investors expressed their will to meet precisely with the Ukrainian leader.
According to Mack, these are eight people who are donors to the American Jewish Committee, an influential organization of New York businessmen, and three organizations that are part of it. The presidential adviser reminded that this organization, together with the Ukrainian Congress Committee, in 2016 signed a letter addressed to then-U.S. President Barack Obama to provide Ukraine lethal aid to counter Russian aggression.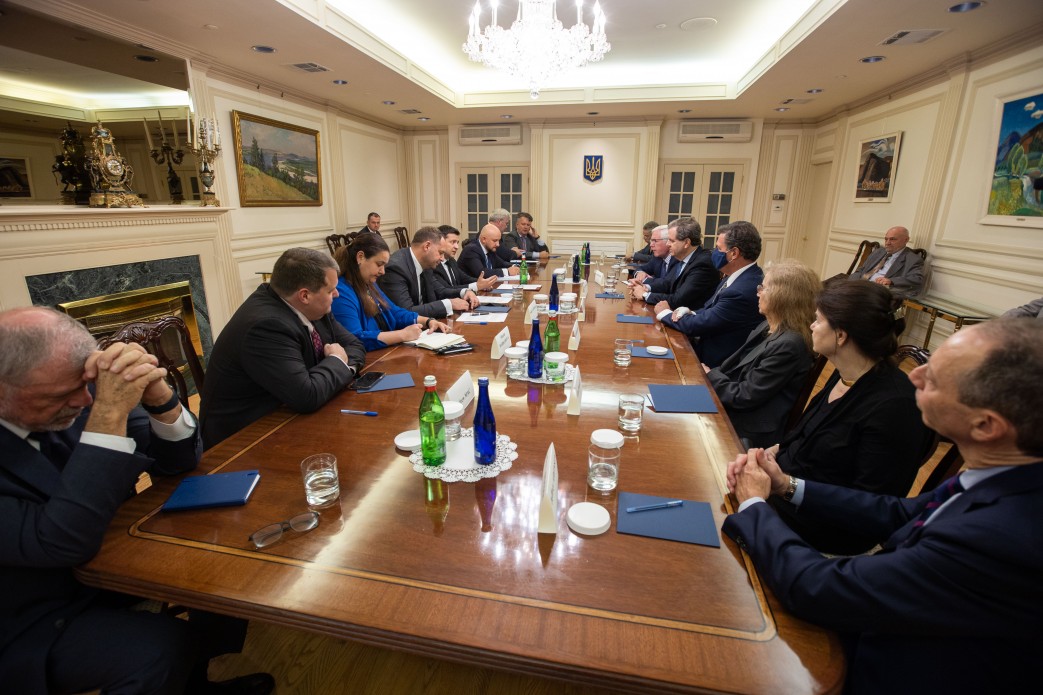 According to Nykyforov, Zelensky discussed with business CEOs the issue of attracting investment to Ukraine, given that, as a result of reforms, including that of the country's judiciary, favorable conditions are being created to this end.
As Ukrinform reported earlier, on September 20, President of Ukraine Volodymyr Zelenskyi arrived on a working visit to the United States to participate in the 76th session of the United Nations General Assembly in New York.
On September 21, Zelensky attended the session's opening.
Photo: president.gov.ua
im