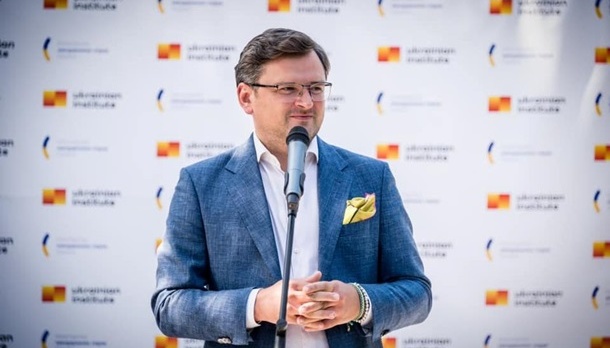 Russia removes OSCE observers from border to set up "election carousels" – Kuleba
Russia has refused to extend the mandate of the OSCE mission at certain checkpoints on the border with Ukraine to facilitate an 'election carousel' by bringing residents of the occupied territories to the polls in the Russian State Duma elections.
This was stated by Foreign Minister Dmytro Kuleba at an online briefing on Thursday, an Ukrinform correspondent reports.
It is no coincidence that a little more than a week ago, Russia refused to extend the mandate of two OSCE missions working at checkpoints on the Russian-Ukrainian border (Gukovo and Donetsk – ed.). with no monitors in place, this in fact contributes to setting up 'election carousels' – bringing in voters to create the effect of people expressing their will," Kuleba said.
In this context, the foreign minister reiterated the fact that under international law, the only status Russia has in the Autonomous Republic of Crimea and certain areas of Donetsk and Luhansk regions is that of an occupying power.
"And what they are doing by organizing national elections there is a violation of international law," he said.
According to the top diplomat, Ukraine will respond to this in line with the already worked out scheme – by recording such violations and appealing partners in this regard.
"I understand we won't be able to have the election canceled, and the Russians will now do what they see fit because they control that territory. But everything has its end, and I'm convinced there'll be an end to the Russian occupation someday. And when this happens, the Russian Federation will have to pay for all the offenses recorded. We will now fix another case of such a violation," the minister summed up.
As reported earlier, on the eve of elections to the State Duma of the Russian Federation, scheduled for September 17-19, a mass issue of Russian passports to Donbas residents was observed. This is done in order to engage as many residents of the temporarily occupied territories as possible to voting.
Verkhovna Rada Commissioner for Human Rights Liudmyla Denisova said residents of non-government-controlled areas of Donetsk and Luhansk regions were being forced to vote in the State Duma elections, under a threat of fines and layoffs.
On September 2, Russia refused to extend the mandate of the OSCE observation mission, which had been working near the Russian checkpoints Gukovo and Donetsk on the border with Ukraine.
im