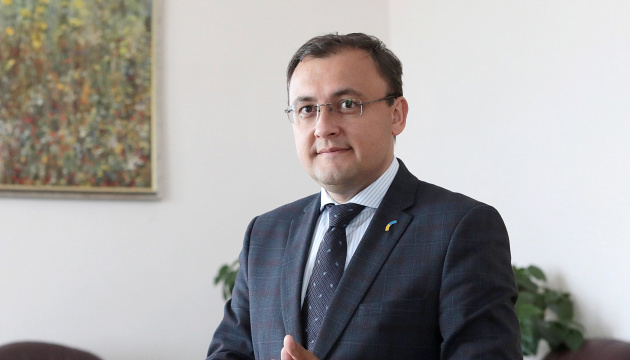 Ukraine contributes to security of Europe by protecting eastern border - MFA
Ukraine contributes to the security of the whole of Europe by defending itself against Russian aggression, Deputy Minister for Foreign Affairs Vasyl Bodnar has said.
"We can help our partners in different directions. First of all, we are contributing to the security of Europe, defending the eastern border of Ukraine and bearing the brunt," he said at the Ukrainian Central European Forum on September 15, according to an Ukrinform correspondent.
According to the deputy minister, Ukraine's eastern border is like a front line, but the country is changing and can defend itself.
"We are demonstrating that we can defend ourselves and set an example to other countries on how to resist Russian aggression," Bodnar said.
Ukrainian Central European Forum is a brand new discussion platform bringing together experts from all over the region to spot common challenges and craft common visions for the future of Central Europe.
iy