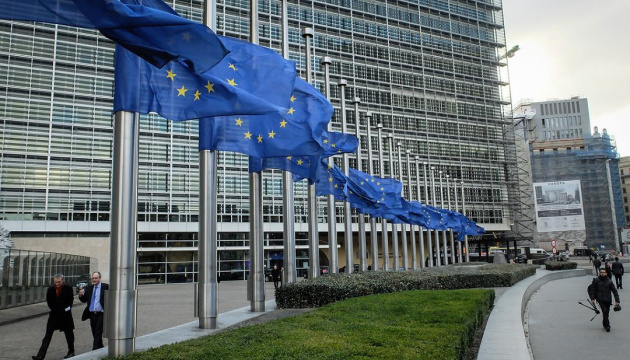 European Commission disburses EUR 600M as second tranche to Ukraine
The European Commission has approved the disbursement of EUR 600 million as the second tranche of macro-financial assistance to Ukraine, Ukrainian President Volodymyr Zelensky has said.
"I welcome the European Commission's decision to provide Ukraine with €600 mln 2nd MFA tranche. I am grateful to the EU, [European Commission President Ursula] von der Leyen, and [European Commission Vice-President] Valdis Dombrovskis for their upbeat assessment of reforms implemented by Ukraine. This is a testament to Ukraine and EU solidarity in overcoming challenges, fighting COVID-19," Zelensky wrote on his Twitter account.
In April 2020, the European Commission decided to disburse EUR 1.2 billion in macro-financial assistance to Ukraine to reduce the burden on the country's budget due to the crisis caused by the COVID-19 pandemic.
In December 2020, Ukraine received EUR 600 million as the first tranche of such assistance. The Government of Ukraine described this as an important signal in support of its European integration course.
The disbursement of the second tranche of this macro-financial assistance was the result of successful cooperation between Ukraine and the IMF, as well as key reforms in the rule of law and the fight against corruption, administrative and public finance management, business environment improvement, and sectoral reforms.
op