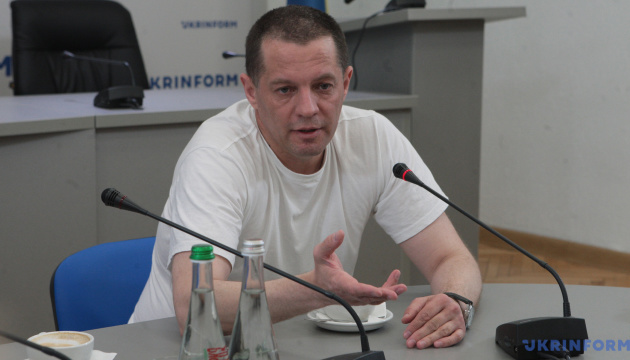 European Solidarity nominates Roman Sushchenko for MP
The European Solidarity Party has nominated Roman Sushchenko, the incumbent first deputy chairman at Cherkasy Regional Council and a former Kremlin political prisoner, as a candidate at district No. 197 in Cherkasy region in the by-elections to the Verkhovna Rada.
The party leader, Petro Poroshenko, announced this at a briefing on Monday, September 13, according to the party's press service.
"Today I want to present and announce the decision of the congress to nominate Roman Sushchenko for MP at a single-member district in Cherkasy region. This is a legendary personality," Poroshenko said.
In addition, the party nominated farmer and philanthropist Ihor Yosypenko as its candidate for MP at district No. 184 in Kherson region.
Sushchenko is a former Ukrinform correspondent. He was illegally arrested and held behind bars in Russia from September 30, 2016 to September 7, 2019.
The Central Election Commission earlier ordered the by-elections of people's deputies at single-member districts No. 184 (Kherson region) and No. 197 (Cherkasy region) to be held on Sunday, October 31.
The decision was made due to the fact that the MPs elected earlier in these constituencies were stripped of their mandates. MP Ihor Kolykhaiev (constituency Mo. 184) was elected Kherson mayor in the 2020 local elections, and MP Oleksandr Skichko (constituency No. 197) was appointed head of Cherkasy Regional State Administration.
op