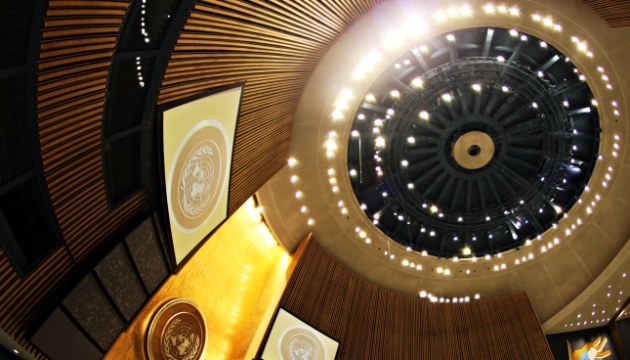 UNGA includes issue of Crimea, Donbas occupation in new session's agenda
The UN General Assembly has voted to keep the item "Situation in the temporarily occupied territories of Ukraine" on the session's agenda.
That's according to Ukrinform's own correspondent in New York.
Seventy-one countries voted to support the motion, while 12 were against it, and 45 abstained.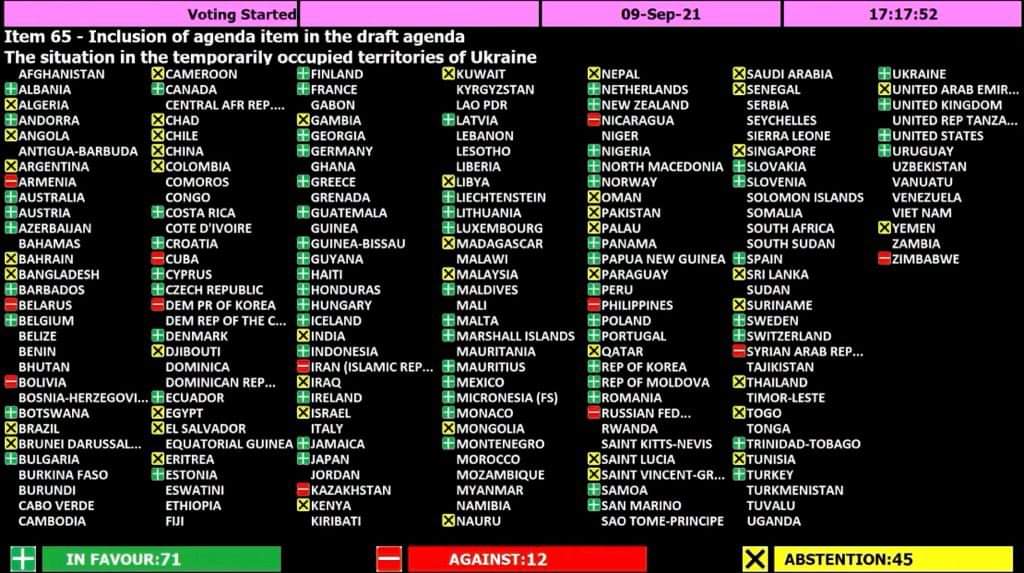 Thus, the issue of occupation by the Russian Federation of the Autonomous Republic of Crimea and the city of Sevastopol, as well as certain areas of Donetsk and Luhansk regions, which was on the agenda of UNGA's previous sessions, was included in the draft agenda of the next, 76th session.
The 76th session of the UN General Assembly is set to start later this month.
im