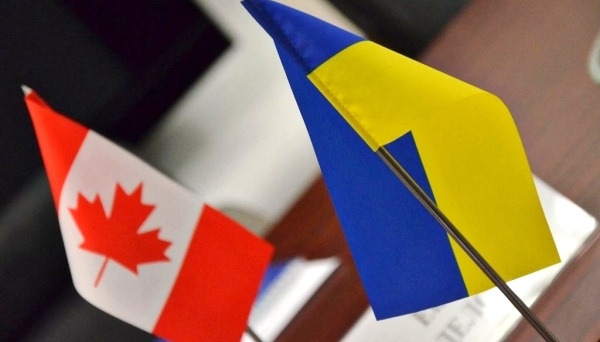 Ukraine, Canada defense officials talk cooperation in HR management
Representatives of the Ministry of Defense of Ukraine and the Canadian Armed Forces discussed issues of cooperation in the field of personnel management and development of the Ukrainian Army.
That's according to the defense ministry's press service, Ukrinform reports.
According to the report, Deputy Defense Minister Anna Maliar met in Kyiv with a delegation of the Canadian Armed Forces, headed by Deputy Commander of the Canadian Armed Forces Command, Major General Lise Bourgon, Defense Attaché at the Canadian Embassy in Ukraine, Colonel Robert Foster, and Joint Task Force - Ukraine (UNIFIER) representatives Lt. Col. Melanie Lake and Chief Warrant Officer Donovan Crawford.
It is noted that during the event, Maliar discussed with the delegation the issues of reforming the human resources management system at the Armed Forces of Ukraine to align it with NATO standards, as well as the allocation of advisory, material and technical assistance from the Canadian side.
According to the Ukrainian official, a set of tasks for the Euro-Atlantic transformation of military personnel policy is currently being implemented, while NATO principles and approaches in human resource management are being introduced.
"Taking into account intensified processes of professionalization in our Army, we focus on the experience and support of NATO Allies in the field of personnel management. Canada's aid in this area is extremely useful and important to us," Maliar emphasized.
She also noted that the meeting testifies to further intentions to deepen military cooperation between Ukraine and Canada in various areas, including in the field of human resource management.
As Ukrinform reported, Canada will additionally allocate CAD 305.9 (about US$250 million) over the next five years to strengthen NATO.
im