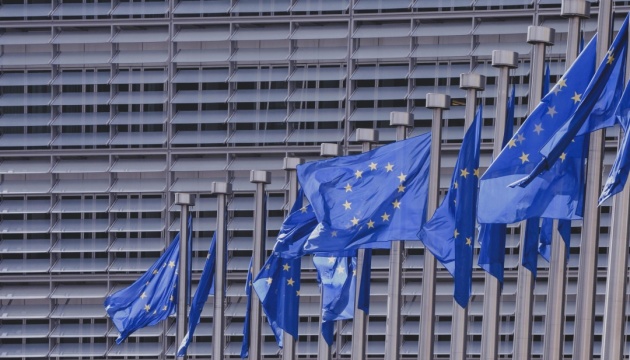 EU condemns new searches and detentions in occupied Crimea
The European Union condemns the searches and detentions of Crimean Tatars, carried out by the Russian authorities in the occupied Crimea, and demands the immediate release of all illegally detained people.
This was said in a statement published on the website of the European External Action Service.
"The European Union condemns the searches in the illegally annexed Crimea by Russia which resulted in the detention by Russia of five Crimean Tatar leaders (Eldar Odamanov, Aziz Akhtemov, Nariman Dzhelial, Shevket Useinov and Asan Akhtemov) and up to 50 people on September 3 and 4. The European Union considers the detentions to be politically motivated and illegal under international law," the statement reads.
The EU does not recognise the enforcement of Russian legislation in Crimea and Sevastopol and expects all illegally detained Ukrainians to be released without delay.
"Crimean Tatars continue to be targeted in Crimea. The European Union calls on the Russian Federation to comply with its obligations under international law and stop human rights violations of Crimea residents, as also stated on 23 August 2021 in the common statement of the International Crimean Platform Summit," the report notes.
The European Union is unwavering in its support for Ukraine's independence, sovereignty and territorial integrity within its internationally recognised borders. The EU does not, and will not, recognise the illegal annexation of the Crimean peninsula by Russia.
As Ukrinform reported, on September 3-4, Russian occupation authorities in Crimea conducted mass raids in Crimean Tatar households and made a number of detentions. In particular, Deputy Chairman of the Mejlis of the Crimean Tatar people Nariman Celal and four other Crimean Tatars – Aziz Akhtemov, Asan Akhmetov, Shevket Useinov, and Eldar Odamanov – were detained. Their whereabouts were unknown to their relatives, lawyers, or human rights defenders. On September 4, relatives of the missing and lawyers gathered near the FSB building in Simferopol. More than 40 people were detained trying to find out the whereabouts of five Crimean Tatars.
The Ministry of Foreign Affairs of Ukraine expressed a strong protest in connection with the repeated illegal searches and detentions in the temporarily occupied Crimea.
The Ukrainian government called the Kremlin's move a reaction to the launch of the Crimea Platform initiative, and demanded that all detainees be immediately released.
ish