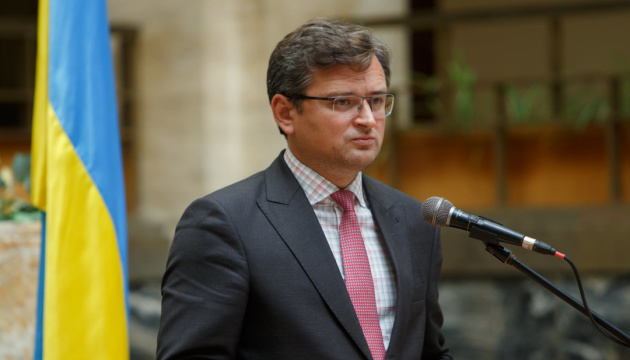 Foreign Ministry working on formats to involve U.S. in resolving conflict in eastern Ukraine
The United States will join Ukraine's efforts to end Russian aggression, and Ukrainian diplomats are currently determining optimal formats for involving their U.S. partners in resolving the armed conflict in the east of the country, according to Ukrainian Foreign Minister Dmytro Kuleba.
He said this on the Freedom of Speech program on the ICTV television channel on Monday, September 6, according to an Ukrinform correspondent.
He said one of the topics discussed by Ukrainian President Volodymyr Zelensky in Washington was Crimea and Donbas and what the United States could do more to help Ukraine win the war and repel Russian occupation forces.
In this context, he recalled that the U.S.-Ukraine Strategic Partnership Commission would resume its activity this fall to discuss security and economic issues.
"Now is the time for quiet diplomacy to determine optimal formats [for involving the United States in resolving the armed conflict in eastern Ukraine], but President [Joe] Biden's assurance that the United States will participate in Ukraine's and our allies' efforts to end Russian aggression was absolutely clear. This is a strategic guarantee, which is enough to move forward," Kuleba said.
When asked by the presenter about the rejection of the idea of appointing a U.S. special representative for Ukraine, Kuleba said that "in fact, all options remain open."
op