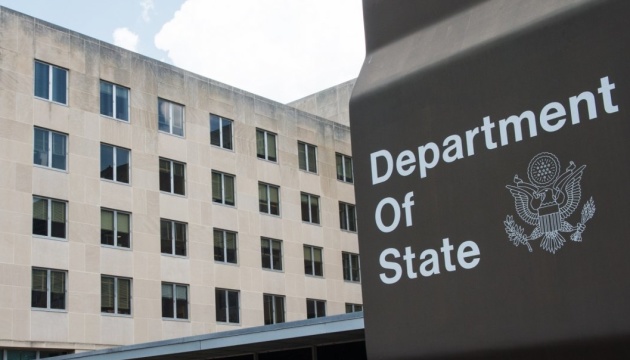 U.S. calls on Russia to immediately release detained Crimean Tatars
The U.S. State Department has condemned persecution of the Crimean Tatars by the Russian occupation authorities and demanded that the detainees be released.
That's according to a statement published on the website of the U.S. State Department, Ukrinform reports.
"The United States strongly condemns the September 4 detention of the Deputy Chairman of the Crimean Tatar Mejlis, Nariman Dzhelal, and at least 45 other Crimean Tatars by Russian occupation authorities in Crimea," the statement said.
The State Department points out that this is "the latest in a long line of politically motivated raids, detentions, and  punitive measures against  the Mejlis and its leadership," the targets of repression due to their opposition to Crimea's attempted annexation by Russia.
"We call on the Russian occupation authorities to release them immediately," the U.S. State Department said.
The State Department reminded: The United States confirmed during the Crimean Platform summit on August 23 that Crimea is Ukraine, and expressed unwavering support for Ukraine's sovereignty and territorial integrity.
As Ukrinform reported, on September 3 and 4, Russian occupation authorities in Crimea conducted mass raids in Crimean Tatar households and made a number of detentions.
The Ukrainian government has branded the Kremlin's move a reaction to the launch of the Crimea Platform initiative, and demanded that all detainees be immediately released.
im