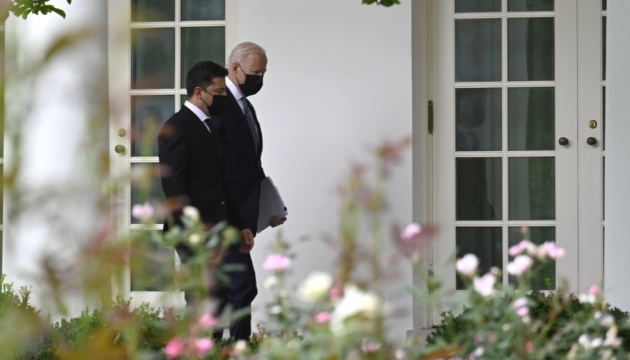 Zelensky's U.S. visit: new tone in relations
The American media said the strategic partnership between the two countries had never been stronger than now, and that the page with Trump's impeachment had been turned.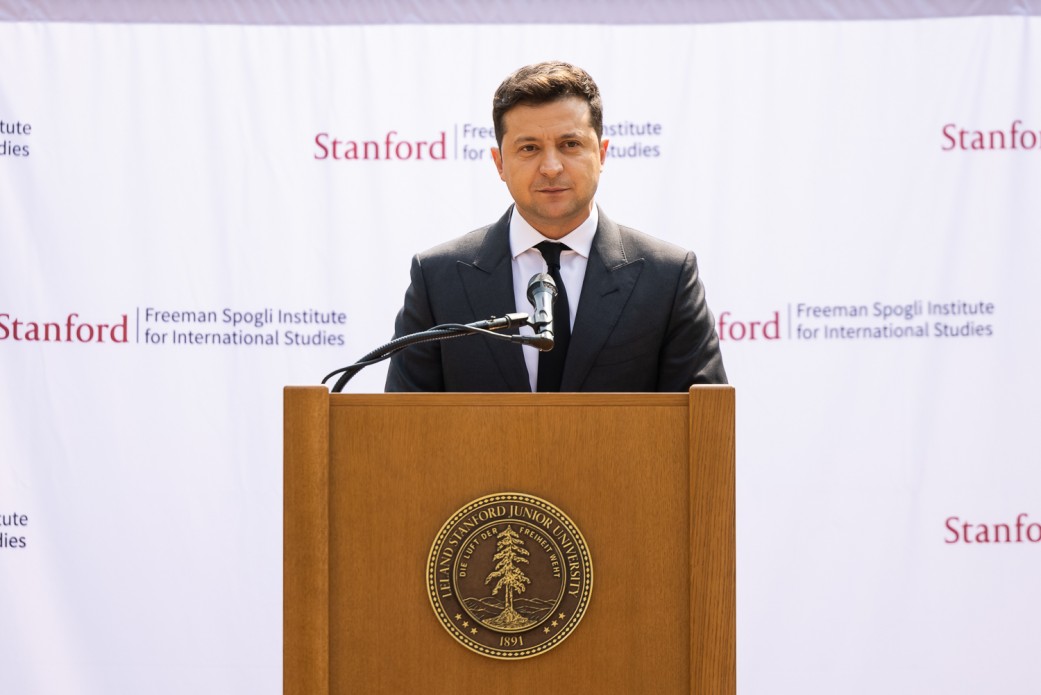 President Volodymyr Zelensky's visit to the United States, which kicked off on August 31, is coming to a conclusion, while all the important meetings and talks have already been held.
The Ukrainian president had a two-hour one-on-one with his U.S. counterpart Joe Biden, met with energy and defense ministers, the NASA chief, U.S. lawmakers, leaders of local think tanks, businesses, and the Ukrainian community. The parties signed a number of important documents – on the strategic foundations of the defense partnership, cooperation in the field of defense technologies, data exchange, and energy, including on the completion of construction at the Khmelnytskyi NPP, which will run on American nuclear fuel, and others.
INFORMAL IMPRESSIONS
An Ukrinform correspondent used his chance to witness the start of talks at the Oval Office on September 1, when the two presidents made brief statements to the media.
It was obvious that Volodymyr Zelensky tried to act with dignity and look equal, wholesome, firm, and decisive, in which he certainly succeeded.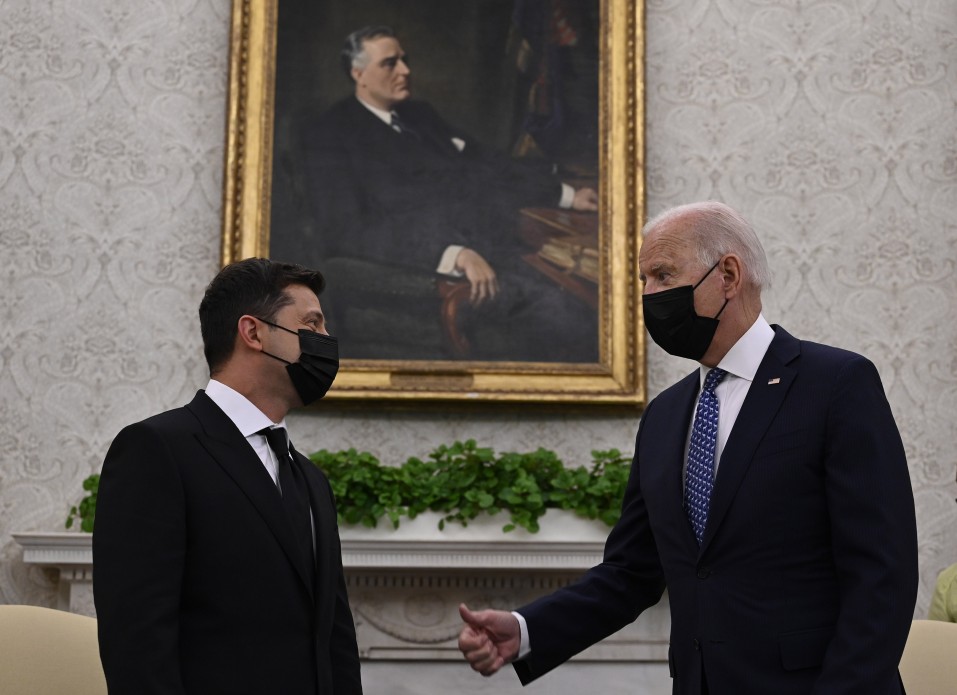 Later, as he was speaking to reporters, Zelensky described the meeting as "men's talk", that is, presumably, he asked hard questions as they stand – without much curtsy or allegories. And in some cases, Biden probably had to elaborate on his position, especially with regard to procrastination and indecisiveness on several issues important for Ukraine's security, such as NATO membership prospects; threats related to the completion of Nord Stream 2; U.S. participation in the peaceful settlement of the Russian-Ukrainian military conflict; intelligence sharing; buildup of the Ukrainian Navy fleet, etc. Some of Ukraine's proposals were new to the United States, including the one on a new format for negotiations on Russia's occupation of Ukrainian territories, other than the Normandy Four platform.
Speaking to the press, analysts, and businessmen, Zelensky repeatedly hinted that he was not about launching negotiations just the sake of such negotiations that would only touch upon some abstract intentions or strategies that are far from reality.
"Our strategy is a tactic," he said, commenting to the leaders of U.S. think tanks on the Western powers' "readiness" to allow Ukraine's accession to NATO, which, however, results in no concrete steps. "It's now or never," Zelensky added expressively, referring to the fact that Ukraine needs to be accepted to the defense alliance as soon as possible rather than someday.
It seems that Volodymyr Zelensky is not ashamed of insisting on having issues that are vital for Ukraine resolved, even when he gets hints about the bad timing and is asked to avoid such topics.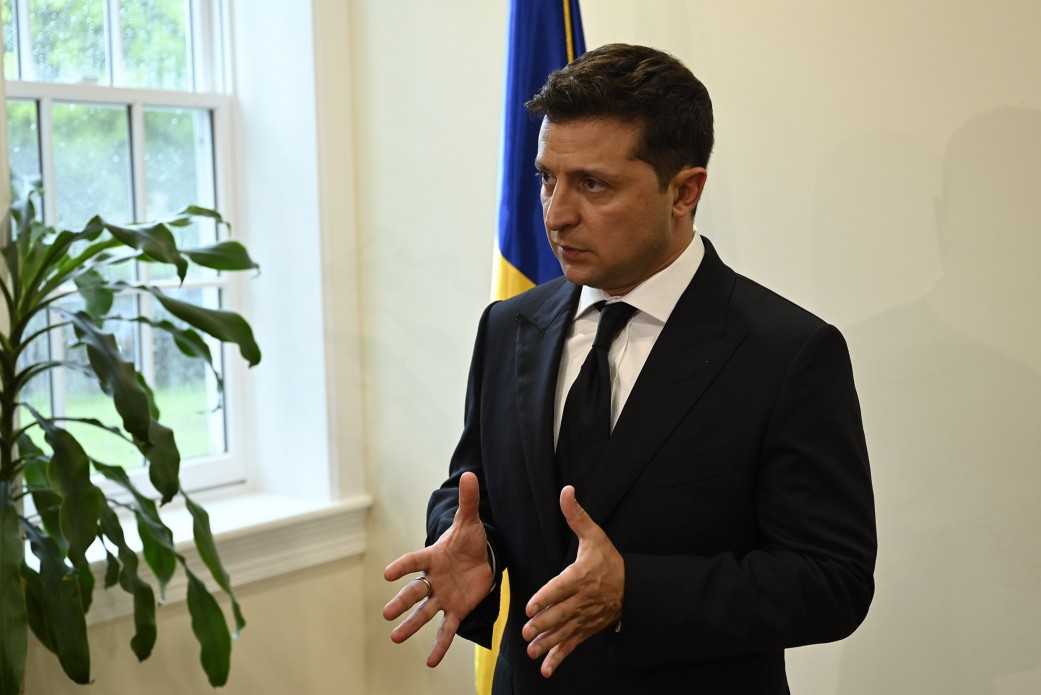 Perhaps some would call this stubbornness, but it is the stubbornness of a statesman who knows well what his country needs.
NEW TONE IN RELATIONS
The U.S. media, now mainly focusing on the U.S. withdrawal from Afghanistan and the damage caused by Hurricane Ida, praised Zelensky's long-awaited visit, noting that the page related to President Trump's attempts to exploit Ukraine to tar his opponent in the election campaign, Joe Biden, has been turned. By the way, Zelensky's name has since become familiar to many Americans.
After meeting with lawmakers on Wednesday, Zelensky was asked about the impeachment story and whether relations between the United States and Ukraine have improved since then.
"I'd like Ukraine to be famous, not infamous," he said.
The White House meeting "marked an opportunity for the Eastern European leader to set a new tone with a new administration in person," CNN wrote. According to the report, the White House believes that "in the 30 years since Ukraine achieved independence, our strategic partnership has never been stronger than it is now."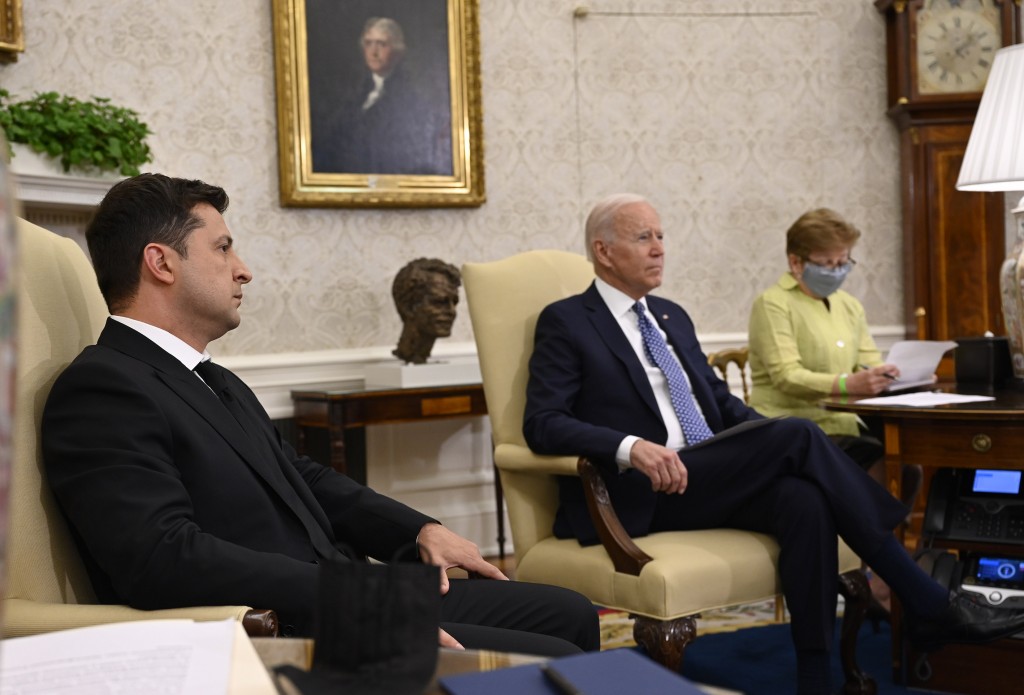 The Washington Post published a piece with an eloquent headline "Biden backs lasting support for Ukraine as both nations move on from the Trump-era obsession with Kyiv."
The summit gave Biden an opportunity after the "turbulent withdrawal" from Afghanistan to emphasize his foreign policy priority, which he often cites as the reason behind the pullback of forces from the Middle East, according to the newspaper. Biden dwelled on this in his brief remarks made in the Oval Office ahead of the face-to-face with Zelensky, speaking in favor of a "whole, free, and peaceful Europe" and reiterated his rejection of "Russian aggression."
This is important for Biden, says former U.S. Ambassador to Ukraine John Herbst, who is now part of the Atlantic Council Eurasian Center, amid the terrible two weeks he had with the withdrawal of troops from Afghanistan, which for some it undermines the U.S. president's authority as a strong foreign policy leader. As per Herbst, the summit with Zelensky gave Biden opportunity to show that he is in fact at the peak of his game.
KEY TOPICS
Zelensky has repeatedly emphasized that the prospects of Ukraine's accession to NATO and threats coming from Nord Stream 2 are key to the current talks. Although, of course, neither he nor anyone on his team expects that Ukraine will be allowed to join the Alliance in these five days, and that the gas pipes will be dismantled altogether.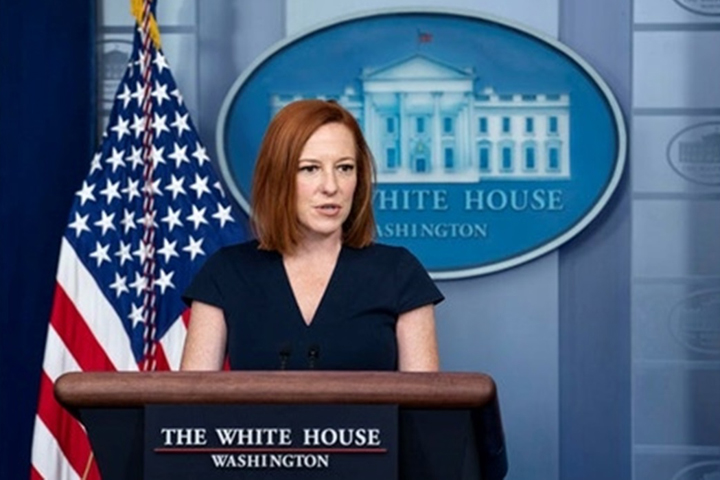 Biden has made it clear that he sees the pipeline as a fait accompli, and White House spokeswoman Jen Psaki told reporters Wednesday that Ukraine has yet to pass several tests (apparently to continue fighting corruption) before joining NATO, and that the decision cannot be approved by the United States alone.
But as is known, water grinds stone... And "strategy" can eventually turn into "tactics" ...
Ukraine counts on U.S. support in the event of another spike of Russian aggression once the pipeline is commissioned. And Zelensky did hear words of support from his American counterpart who promised that, if Russia took any such steps, it sanctions would immediately be enforced against Nord Stream 2.
All these agreements are reflected in a joint statement issued by the two presidents. Although, of course, any promise remains a promise until it is fulfilled. And this position defended by President Biden is perceived far from unequivocally – in both Ukraine and the United States.
What seems clear is Ukraine's bipartisan support on Nord Stream 2 and a number of other issues.
According to him, Zelensky took great pleasure in talking in the Capitol with representatives of the Congressional Ukrainian Caucus, a bipartisan support group for Ukraine. Both Republicans and Democrats have spoken out against the pipeline project. Marcy Kaptur, a Democrat Congresswoman who has previously authored a legislative amendment to pursue sanctions on Nord Stream 2, is particularly pro-active in her stance opposing the Russian pipe. The amendment was approved by the House of Representatives and is yet to pass Senate and be signed by President.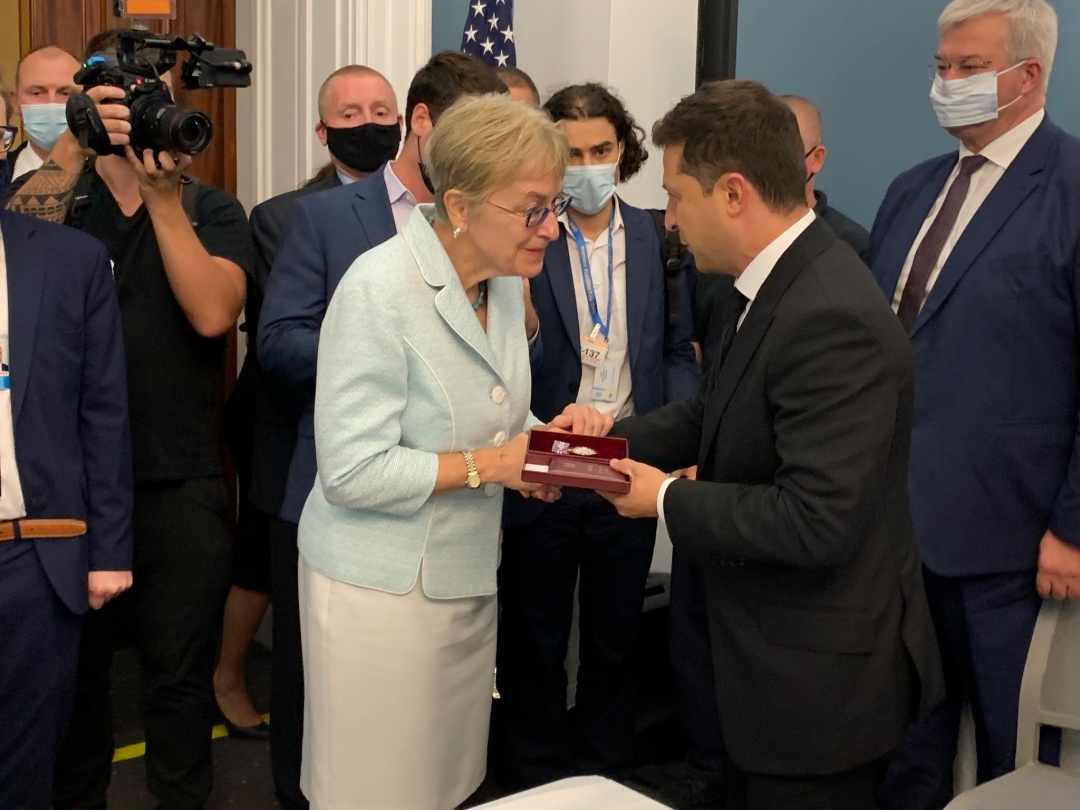 By the way, during a meeting with the Caucus members, Zelensky presented Congresswoman Kaptur with the Order of Princess Olha, which she reported via Twitter.
Republicans, in turn, keep stubbornly pressing on Biden's inconsistency with the Russian pipe issue as grounds to shower him with more criticism.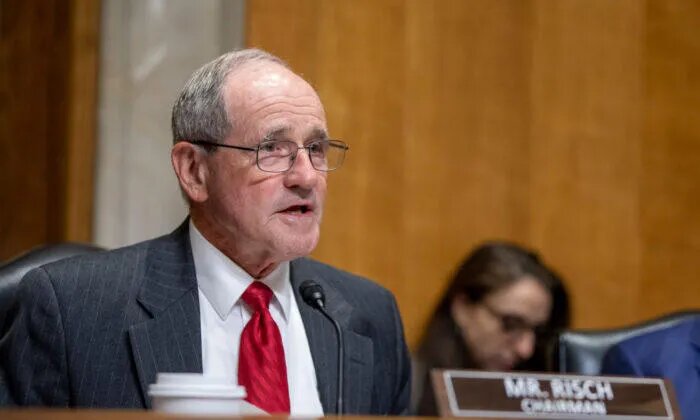 GOP Senator Jim Risch has voiced a rather harsh statement on Biden's position. "President Zelensky's visit did result in the administration's release of much-needed, albeit belated, military assistance for Ukraine's fight against Russian encroachment, but the administration neglected to address the most pressing concern for Ukraine – the Russian Nord Stream 2 (NS2) pipeline. President Biden's promise to sanction Russia if it uses NS2 to harm Ukraine rings hollow and will never be fulfilled," the senator concluded.
At the same time, he said, "Congress will continue its efforts to stop the completion and operation of NS2 and ensure Ukraine is not threatened by this project. Punishment after the fact has not proven effective in stopping Russia's malign activities before. Nord Stream 2 will be no different."
* * *
A Ukrainian president's visit to the United States is always a top event in the country's foreign policy agenda. The very fact that the Ukrainian leader was received in the White House sends an unequivocal signal of support – something the incumbent administration doesn't tend to do particularly often. Zelensky turned out to be only the second European leader to be granted such honors. However, the first one was Angela Merkel, whom Biden told 'yes' to the Nord Stream 2 completion.
Will Zelensky's visit to the United States take relations between the two countries to a new level? He himself is quite cautious about the prospects, modestly referring to the documents signed, agreements reached, and meetings held as "important."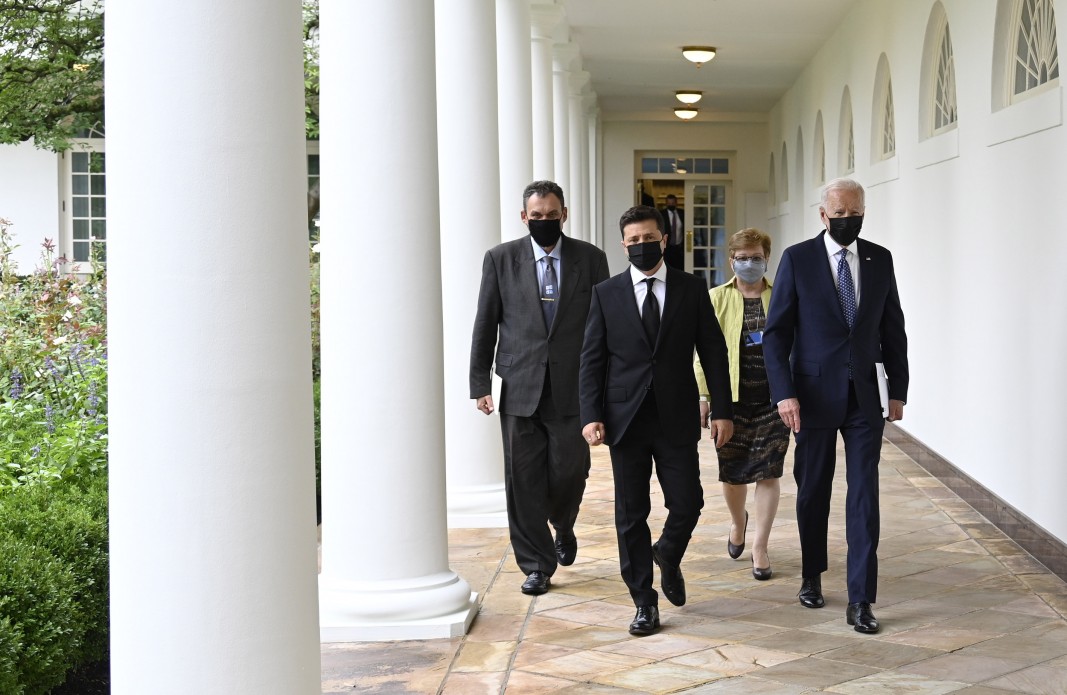 "Now it is difficult to say whether these documents are bound to become historic and whether they will take the relations to a new level," he said at one of the meetings. "But I definitely want this very much."
Most probably, the majority of Ukrainians share Mr Zelensky's wish.
Volodymyr Ilchenko, New York
im