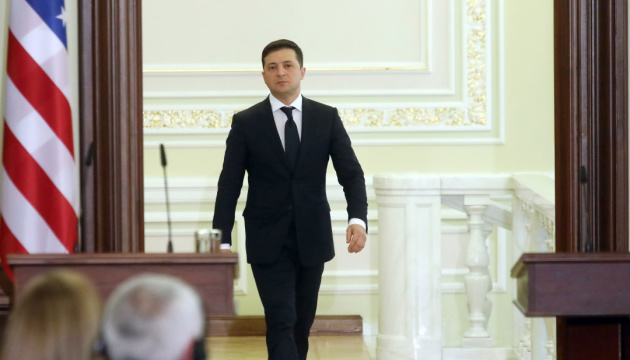 Сivil society so strong no "dragon" can emerge there – Zelensky
An authoritarian regime would be impossible in Ukraine as the country's strong civil society would not let that happen, President Volodymyr Zelenskyy said while speaking with the faculty and experts at Stanford University.
Asked whether he is afraid to become a "dragon" after killing one, the head of state said: "As for 'killing a dragon,' I've been President of Ukraine for two years already. The situation is more complicated with your acquaintances (Russia – ed.) but this is an internal choice of their country. Meanwhile, the Ukrainian civil society is so strong, free, and democratic that whatever someone might want to do, whatever comes to their mind, it's impossible for a 'dragon' to appear in Ukraine. They'll clip his wings," the president's press service reports.
Zelensky mentioned Mark Zakharov's movie "To Kill a Dragon." He said that Ukrainians and Russians have common periods of history and victory, while at the same time, Russia's state policy differs from that of Ukraine as it is aimed at taking, not giving.
"We have read the signals Russia sent, claiming it's Ukraine that allegedly doesn't want to end the war. This is confusing. It wasn't we who unleashed this war. We really do want to put an end to it. But, again, we didn't start it," the president said.
As Ukrinform reported earlier, President Volodymyr Zelensky is currently in the United States on a working visit at the invitation of U.S. President Joseph Biden. On Thursday, September 1, the two leaders held a summit at the White House. On September 2, Volodymyr Zelensky arrived in California.
The trip is scheduled to wrap up on Sunday, September 5.
im