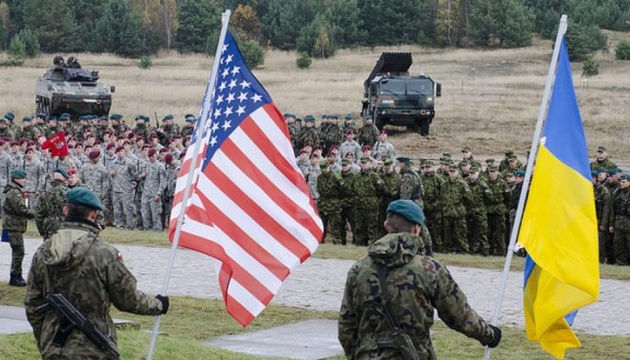 Ukraine-U.S. relations a cornerstone for security, democracy in Ukraine and broader region - statement
Relations between Ukraine and the United States are a cornerstone for security, democracy, and human rights in Ukraine and the broader region, according to a joint statement on the U.S.-Ukraine strategic partnership published on the website of the Ukrainian president.
"Our relationship serves as a cornerstone for security, democracy, and human rights in Ukraine and the broader region. We are committed to Ukraine's implementation of the deep and comprehensive reforms necessary to fulfill its European and Euro-Atlantic aspirations. We are also united in our commitment to Ukraine's sovereignty and territorial integrity in the face of continued Russian aggression," the document reads.
The statement also said that Ukraine's success is central to the global struggle between democracy and autocracy.
"Ukraine has achieved progress in building institutions with integrity and intends, with U.S. support, to continue to counter corruption, ensure accountability, safeguard human rights, realize the aspirations of its citizens, and create favorable conditions for attracting foreign direct investment and driving growth," the statement reads.
The document also states that 30 years after the restoration of Ukraine's independence, the bonds between the United States and Ukraine are stronger than ever and that "our shared values and commitment to a Europe that is whole, free, democratic, and at peace provide the basis for our strategic partnership."
"We are working together to address shared global challenges, including energy security and diversification, climate change, and the COVID-19 pandemic," the document said.
Ukrainian President Volodymyr Zelensky is on a working visit to Washington where he met with U.S. President Joe Biden on Wednesday.
op