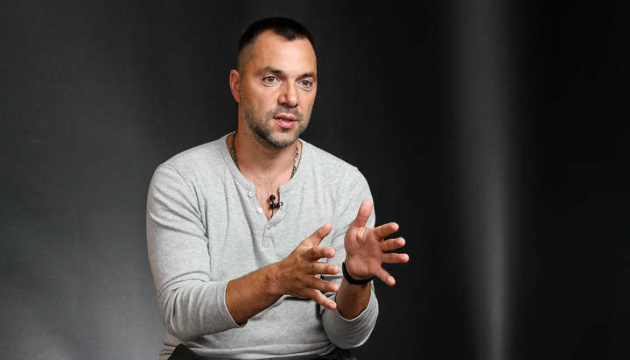 Probability of Normandy format meeting in Sept is very low - Arestovych
The probability of a meeting in the Normandy format taking place in September is very low, according to Oleksiy Arestovych, the spokesman for the Ukrainian delegation to the Trilateral Contact Group.
He said this in the View from Bankova program on the Dom television channel, according to Ukrinform.
"I don't think we should expect a meeting in the near future. Too many political events are taking place in all the countries that are participants in the Normandy format. The elections to the Russian State Duma are set for September, and the elections to the Federal Assembly of Germany and the presidential election campaign in France will start one way or another in September. That is a very complicated story. We will have a state visit, the Belarusian-Russian exercise West-2021 will be held, and there's a 100,000-strong grouping of troops on our borders," Arestovych said.
According to him, the foreign policy situation is not conducive to the intensification of negotiations between the Normandy Four countries. However, Ukraine is ready to meet at any time, he added.
"I think it will be possible to talk seriously about the meeting after October 1. But we have always stressed and are emphasizing that we are always ready for this meeting to be held at any time. Because we are interested in a peaceful settlement so that civilians, service members, military personnel from both sides do not die. The war needs to be stopped," Arestovych said.
Ukrainian Foreign Minister Dmytro Kuleba said that Ukraine would return to attempts to organize a Normandy Four summit this autumn.
The leaders of Ukraine, Germany, France and Russia last met in Paris on December 9, 2019.
Since then, due to the pandemic, contacts have switched to the online regime, but Russia refuses to hold a new summit even in this way. Only meetings of political advisers to the leaders of the Normandy Four states are held in the Normandy format.
op