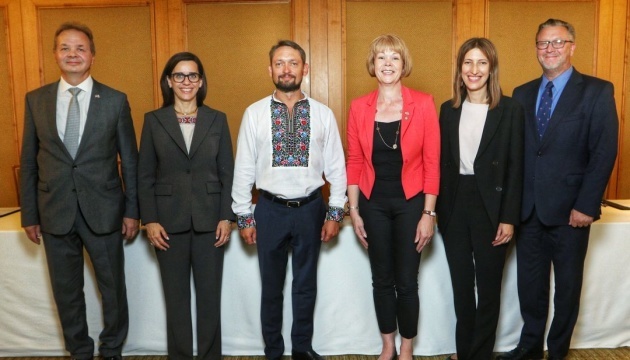 Britain sets up Partnership Fund for a Resilient Ukraine
British Minister for European Neighborhood Wendy Morton says a new initiative is being established, called Partnership Fund for a Resilient Ukraine.
That's according to a report by the British Embassy in Ukraine, delivered via Facebook on August 24.
"The United Kingdom, Canada, Sweden, Switzerland, and the United States will help mitigate Russia's destabilizing influence in the southern and eastern regions of Ukraine," the statement said.
It is noted that the Partnership Fund for a Resilient Ukraine will have launched its work by December 2021, aiming to raise up to GBP 35 million from donors over the next three years.
The funds will be then allocated for capacity-building initiatives in conflict-struck regions, including offering technical advice to the authorities or providing grant investments to create economic opportunities and improve access to public services for residents of southern and eastern Ukraine.
According to the embassy, ​​this should improve the quality of public services, increase household incomes, and strengthen ties between communities divided by conflict.
Photo: facebook.com/ukinukraine
im