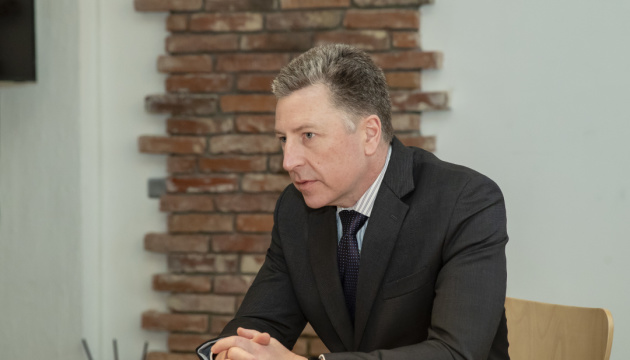 One of reasons behind rights violations in Crimea Rights Russia's effort to defend sham narratives – Volker
One of the main reasons why human rights are being violated in the temporarily occupied Crimea is Russia's attempt to defend the fake narratives it created, claiming Crimea "has always been the part of Russia," that the people of Crimea "want to be part of Russia," that a "free and fair referendum" was held on the area's accession to Russia, and that Ukraine and the west are "provocateurs" if they bring up the fact that Crimea is part of Ukraine.
That's according to former U.S. Special Representative for Ukraine negotiations Kurt Volker who spoke at the inaugural Summit of the Crimea Platform initiative in Kyiv August 23, an Ukrinform correspondent reports.
"So why are they engaging in such human rights abuses inside Crimea? If this was all true, there'd be no need for this. There'd be plenty of happy people waving Russian flags," wondered Volker.
Russia also seeks to ensure that everyone believes the claimed annexation of Crimea is "irreversible," Volker added.
"And that is not the case," the former U.S. special representative for Ukraine talks stressed.
Therefore, in order to destroy that narrative, it is critically important that the international community highlight these abuses "to show that the whole thing is a sham."
On August 23, Kyiv hosted the inaugural summit of theCrimea Platform, a new consultative and coordination format initiated by Ukraine to step up the efficiency of international response to the occupation of Crimea, respond to growing security challenges, increase international pressure on Russia, prevent further human rights violations, protect victims of the occupation regime, and achieve the main goal: to have Crimea deoccupied and to restore Ukraine's sovereignty over the peninsula.
im