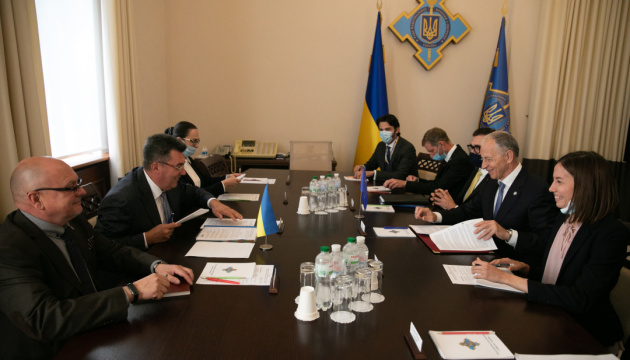 NATO aware of political, practical significance of Crimea Platform - Deputy Secretary General
All NATO countries are aware of the political and practical significance of the Crimea Platform.
NATO Deputy Secretary General Mircea Geoana said this at a meeting with Secretary of the National Security and Defence Council of Ukraine Oleksiy Danilov in Kyiv on Monday, the NSDC's press service reported.
Geoana stated that NATO shares the position of not recognizing the temporary occupation of Crimea and parts of Donetsk and Luhansk regions. The Crimea Platform is an important tool to keep the Crimean issue on the agenda of the international community, he said.
During the meeting, both parties discussed Ukraine's Euro-Atlantic aspirations.
Danilov said Ukraine would continue its strategic course for gaining full membership in the European Union and the North Atlantic Alliance, defined and enshrined in the Constitution.
Geoana noted that in the issue of Ukraine's joining NATO, there is a need for reforms on the part of Ukraine and a consensus on the part of the Alliance. In this context, he praised the efforts of President Volodymyr Zelensky in the fight against corruption in Ukraine.
Geoana also praised the contribution of the National Security and Defence Council to the development of the security and defence sector, noting that this year's NATO summit in Brussels decided to hold annual meetings of security officials, and Poland had already proposed holding the first meeting on its territory.
The inaugural summit of the Crimea Platform is being held in Kyiv on August 23.
Photo: NSDC