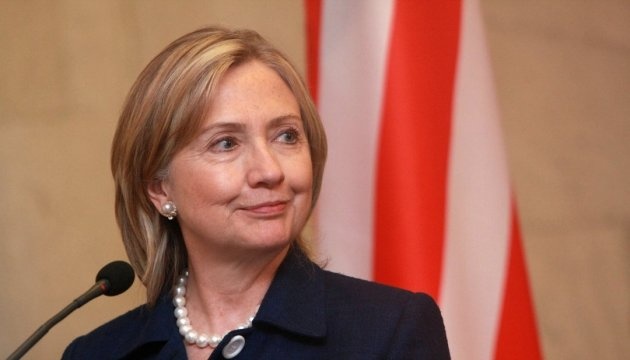 Hillary Clinton greets participants in Summit of First Ladies and Gentlemen
In her video address, the First Lady of the United States (1993-2001), U.S. Secretary of State (2009-2013) Hillary Clinton greeted the participants in the ongoing Kyiv Summit of First Ladies and Gentlemen.
"We, first ladies and gentlemen, have a unique position that is sometimes accompanied by unmatched challenges. We live under a magnifying glass and our life is subject to great scrutiny. This is not easy, as I know from personal experience. At the same time, we have an unprecedented opportunity to serve our country, use resources and relationships to undertake important projects, and contribute to the [preservation of] health and well-being of our society," Clinton said, Ukrinform reports.
Recalling her personal experience, Clinton said it had been very useful to work in such areas as health care, promoting the rights of women and girls, providing all children with the opportunity to fulfill their potential. Communication with other first ladies and gentlemen was also inspiring and important, she added.
Hillary Clinton congratulated everyone on the 30th anniversary of Ukraine's independence.
The Kyiv Summit of First Ladies and Gentlemen is attended by ten first ladies, including the wives of the heads of Latvia, Lithuania, Serbia, Israel, Germany, Croatia, Costa Rica, Brazil, the European Council, and the daughter of the President of Lebanon. The event is held in a hybrid format: some participants were unable to come to Kyiv due to the COVID-19 pandemic restrictions and joined online.
ol