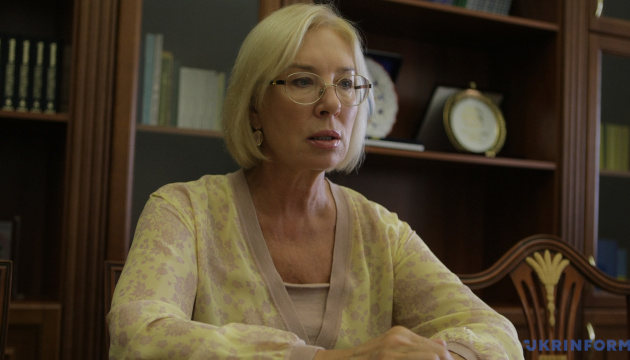 Searches ongoing in Crimean Tatar homes in occupied Crimea – Ombudsperson
In the temporarily occupied Crimea, law enforcers are conducting searches in several homes where Crimean Tatars reside.
That's according to Verkhovna Rada Commissioner for Human Rights, Liudmyla Denisova, who reported the news on Telegram, Ukrinform reports.
"Since 4:00 in the morning, raids have been ongoing in five Crimean Tatar households in Simferopol, Bakhchisaray, Balaklava, and Nakhimov districts in the temporarily occupied Crimea," Denisova wrote.
According to the Ombudsperson, in the village of Strohanivka, Simferopol district, officers with the Russian Center for Countering Extremism, the FSB, and the OMON SWAT teams are conducting investigative actions in the house of local Imam Raif Fevziev. A lawyer is being denied access to the premises.
The Ombudsperson says searches also were conducted in the homes of local activists Dzhabbar Bekirov in the village of Ternivka, Balaklava district of Sevastopol; Zaur Abdullayev in the village of Kholmivka, Bakhchisaray district; and Rustem Tairov in the village of Povorotne, Nakhimov district in Sevastopol, who returned last night from Rostov-on-Don where he had attended the court hearing to hear the unlawful verdict being announced in the trial of the so-called "Alushta Group" within the fabricated Hizb ut-Tahrir criminal case.
"Once again, the occupying power persecutes and intimidates Crimean Tatars. Searches in the homes of Ukrainian citizens constitute a grave violation of international norms, including Article 5 of the Convention for Protection of Human Rights and Fundamental Freedoms guaranteeing individuals a right to respect for private and family life," Denisova said.
She called on the international community to respond to the unlawful actions of the occupying authorities and increase pressure on Russia to stop human rights violations in the temporarily occupied Crimea.
As Ukrinform reported earlier, on August 16, the Ministry of Foreign Affairs of Ukraine strongly protested the unlawful decision of the Southern District Military Court of the Russian Federation of August 16 convicting four citizens of Ukraine – Ruslan Nagaev, Lenur Khalilov, Ruslan Mesutov, and Eldar Kantimirov, in the Hizb ut-Tahrir Alushta case.
im