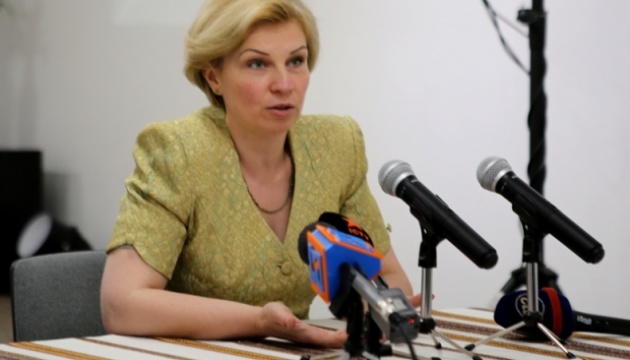 Ambassador: Ukraine restored, not received its independence in 1991
Ambassador of Ukraine to Hungary Liubov Nepop considers it necessary to remember the centuries-old history of Ukraine's struggle for independence in order to stop Russia's attempts to identify our country only as a part of the post-Soviet space.
Ambassador Nepop shared her thoughts in an interview with the Budapest Times newspaper on the eve of the 30th anniversary of Ukraine's Independence Day.
According to the Ambassador, it is important to remember that Ukraine restored, not received its independence in 1991 when "some people are still trying to present Ukraine as a young state and Ukrainians as a newly created nation, or even more as one that does not exist, being only a part of 'one nation' with Russians."
"The Ukrainian state, despite its relatively short recent history, has deep historical roots which go to the era of Kyiv Rus and even deeper, connecting us with the Trypillian culture, which was one of the oldest cultures in the world and existed in the territory of modern Ukraine," Nepop emphasized.
Freedom and independence were not given to Ukrainians as a gift in 1991, the Ambassador underscored. Ukrainians were fighting for this for centuries.
The Ambassador mentioned the establishment of the Ukrainian People's Republic in 1917, the Holodomor of 1932-1933, the victims of World War II, and the struggle of the Ukrainian Insurgent Army against the Nazi and Soviet regimes.
"It is important to remember all these facts to finally stop the practice whereby some people are still trying to identify Ukraine as a part of the mythical post-Soviet space, not wanting to acknowledge that our country's membership in the Soviet Union was not our wish and it was just one episode in our centuries-old history," she said, emphasizing that such a "post-Soviet" approach just nourishes Moscow's desire to justify the theory of its "sphere of influence".
Last month, Russian president Vladimir Putin published a propaganda article "On the historical unity of Russians and Ukrainians" which directly refutes the right of Ukrainians to declare independence and pursue independent foreign policy.
ol