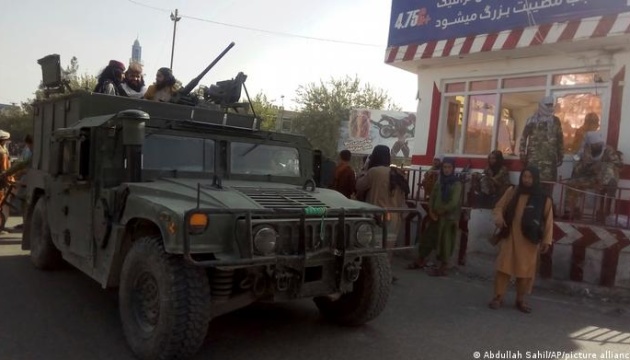 Ukraine evacuates almost 80 people from Afghanistan – Zelensky
As the Taliban took control of the Afghan capital, 80 people, including eight Ukrainians, were evacuated from Kabul by Ukrainian plane.
That's according to President of Ukraine Volodymyr Zelensky, Ukrinform reported referring to his Twitter page.
Due to the rising violence in Afghanistan, Ukraine is stepping up efforts to return its citizens home safely.
He added that Ukraine "will always come to the aid of its citizens, no matter what happens in the world."
The President later clarified that a Ukrainian plan had evacuated from Afghanistan almost 80 people, including eight Ukrainians and citizens of other countries, who had requested urgent evacuation.
Afghan President Ashraf Ghani reportedly fled the country and flew to Tajikistan after the Taliban entered Kabul with no resistance from government forces.
Earlier, Acting Defense Minister Bismillah Khan Mohammadi said the president had delegated authority to resolve the country's crisis to other political leaders.
After Tajikistan, Ghana intends to fly to a third country, which is yet to be revealed.
A peaceful transfer of power is set to take place in Afghanistan.
On Sunday, after the fall of Kabul, the Taliban said it had gained control of the whole country.
The United States and a number of EU member states began evacuating their embassies' staff from Kabul as the Taliban forces were approaching the city.
im