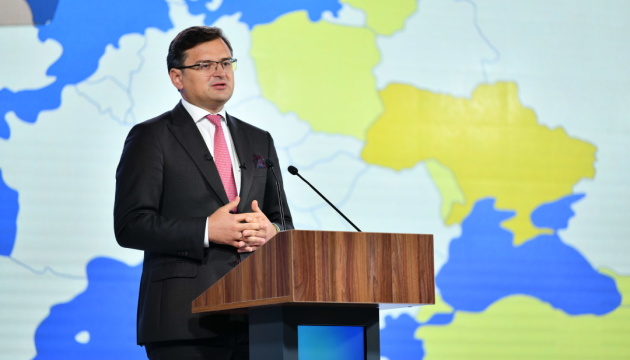 Kuleba: Russia's intention to deploy nuclear weapons in Crimea poses global threat
Russia's intention to deploy nuclear weapons in occupied Crimea poses a global threat, and Ukraine will use every opportunity to restrain the Kremlin's activity in this area.
Minister of Foreign Affairs of Ukraine Dmytro Kuleba made a corresponding statement at an online briefing on Friday, an Ukrinform correspondent reports.
Kuleba noted that Ukraine had long informed international partners about nuclear activities taking place in the occupied Crimea and would continue to do so, in particular with a view to taking countermeasures.
"The issue of nuclear weapons is not a local or even a regional issue, it is a global issue, a global threat. Therefore, we will use all opportunities, including the influence of other nuclear powers on the Russian Federation, to curb such activity," Kuleba said.
ol