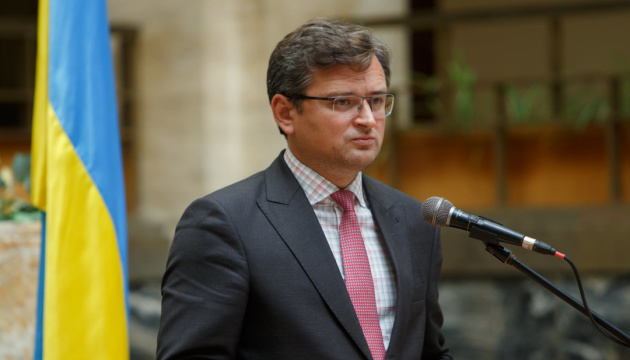 FM Kuleba: Ukraine invites partners to take lead in key areas of Crimea Platform
Ukraine makes efforts to establish permanent coordination mechanisms for the Crimea Platform and calls on the most active partners to take the lead in each of its key areas.
As Minister of Foreign Affairs of Ukraine Dmytro Kuleba said in a comment to Ukrinform, the summit is just a start of great activity. According to him, by launching the Crimea Platform, Ukraine becomes an ideological leader and coordinator of international efforts to liberate Crimea.
"We are working to establish permanent coordination mechanisms for the Platform in all key areas: non-recognition policy, sanctions, security, human rights, environmental and economic issues related to the Russian occupation. We call on the most active partners to take the lead in each of these key areas," Kuleba said.
He added that the Crimea Platform did not seek to replace the huge work on Crimea within the UN or the efforts already being made by the EU, NATO, the United States, and other partners.
"It will supplement, systematize and strengthen them," the minister stressed.
The Crimea Platform is a new consultative and coordination format initiated by Ukraine to step up the efficiency of international response to the occupation of Crimea, respond to growing security challenges, increase international pressure on Russia, prevent further human rights violations, protect victims of the occupation regime, and achieve the main goal: to de-occupy Crimea and restore Ukraine's sovereignty over the peninsula.
The Platform is to operate at several levels: heads of state and government, foreign ministers, inter-parliamentary cooperation, expert network.
The activity of the Crimea Platform will be officially launched at the inaugural summit in Kyiv on August 23, 2021.
ol