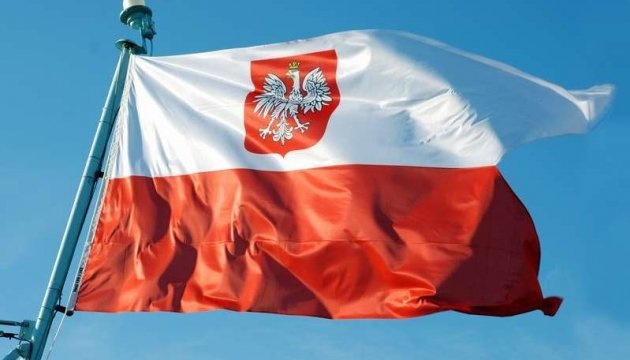 Poland expects Crimea Platform to become permanent form of pressure on Russia
Warsaw hopes that the Crimea Platform will become an "active and permanent" form of pressure on Russia in order to restore the territorial integrity of Ukraine.
Ukrinform learnt this from the Ministry of Foreign Affairs of the Republic of Poland.
As noted, Poland welcomes Ukraine's diplomatic initiative to create the Crimea Platform.
"We consider it vitally important to keep on the agenda the issue of the illegal occupation of Crimea by Russia as a critical point of international debate. This initiative gives Poland and the international community an opportunity to express support for Kyiv. Thus, we can together express our protest against the annexation of the Crimean peninsula by the Russian Federation. We expect the Platform to become an active and constant form of pressure on Russia to restore the territorial integrity of Ukraine," the ministry stressed.
As reported, President of Poland Andrzej Duda will take part in the inaugural summit of the Crimea Platform and events on the occasion of the 30th anniversary of Ukraine's independence.
Minister of Foreign Affairs of Ukraine Dmytro Kuleba said on Tuesday, August 10, that the total number of participants in the inaugural summit of the Crimea Platform had risen to 37.
The Crimea Platform is a new consultative and coordination format initiated by Ukraine to step up the efficiency of international response to the occupation of Crimea, respond to growing security challenges, increase international pressure on Russia, prevent further human rights violations, protect victims of the occupation regime, and achieve the main goal: to de-occupy Crimea and restore Ukraine's sovereignty over the peninsula.
The activity of the Crimea Platform will be officially launched at the inaugural summit in Kyiv on August 23, 2021.
ish