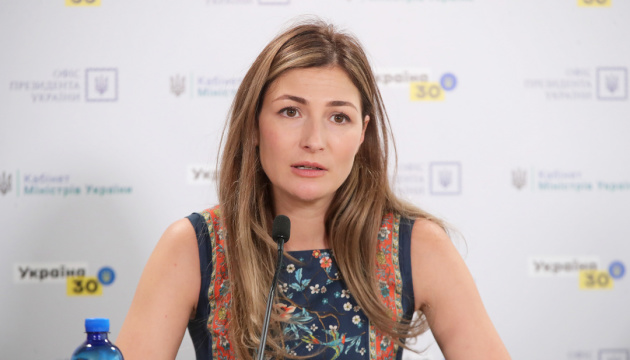 Crimean Platform experts' forum kicks off in Kyiv
The Crimean Platform provides for the development of a strategic vision of putting an end to the occupation of Crimea by Russia, being set to consolidate international resources toward the liberation of the peninsula.
That's according to First Deputy Foreign Minister Emine Dzheppar who opened the inaugural forum of the Crimean Platform expert network on August 6, an Ukrinform correspondent reports.
Outlining the tasks of the Crimean Platform, Dzheppar noted: "This is a strategic vision. We found it when we adopted as a state the strategy of deoccupation and reintegration of Crimea. Now our efforts are aimed at consolidating international resources, international attention, as well as national attention, and we sincerely believe that this is the only approach that can result in synergies."
The first deputy foreign minister said a representative would be delegated to the Crimean Platform summit who would voice the ideas shaped by the expert network. Civil society activists will also speak at the summit, the official stressed.
As Ukrinform reported earlier, Foreign Minister Dmytro Kuleba said 32 countries had already confirmed participation in the inaugural summit of the Crimean Platform scheduled for August 23.
The Crimean Platform is a new consultative and coordination format initiated by Ukraine to step up the efficiency of international response to the occupation of Crimea, respond to growing security challenges, increase international pressure on Russia, prevent further human rights violations, protect victims of the occupation regime, and achieve the main goal: to de-occupy Crimea and ensure that Ukraine regains control of the peninsula.
im