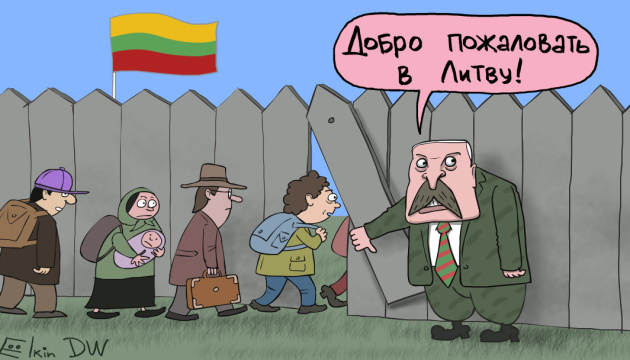 Migrants as weapons: Lukashenko's hybrid attack on Lithuania and EU
Reflecting on the past, present, and future of the new migration crisis…
On August 1-2, EU Commissioner for Home Affairs Ylva Johansson was in Lithuania to discuss the latest migration crisis provoked by the Alexander Lukashenko regime. She spoke with the country's leaders, visited the Lithuanian-Belarusian border, and, importantly, supported Lithuania's plans to build a barrier on the border with Belarus. However, she stopped short of elaborating on whether this would be an EU-funded project while noting that the bloc is paying for much the equipment to ensure that integrated border management is sufficiently secure. Further discussions will continue, the official said.
"FENCE ON BORDER" IN PLANS. BUT WHAT ABOUT NOW?
Lithuanian Interior Minister Agnė Bilotaitė was more specific, stating that border guards had already drafted a plan to build a barrier on the border. Before the plan moves forward, it is necessary to cover the entire border with Belarus with barbed wire, concertino, put up in a pyramid formation, with three skeins below, two more on top of them, and another one above. Next to them, physical barriers will be set up, she explained. According to Bilotaitė, it will be difficult to pass through such a fence. On the other hand, rights defenders are yet to speak out who have previously hinted at the inadmissibility of using this type of barbed wire that injures violators' skin cover.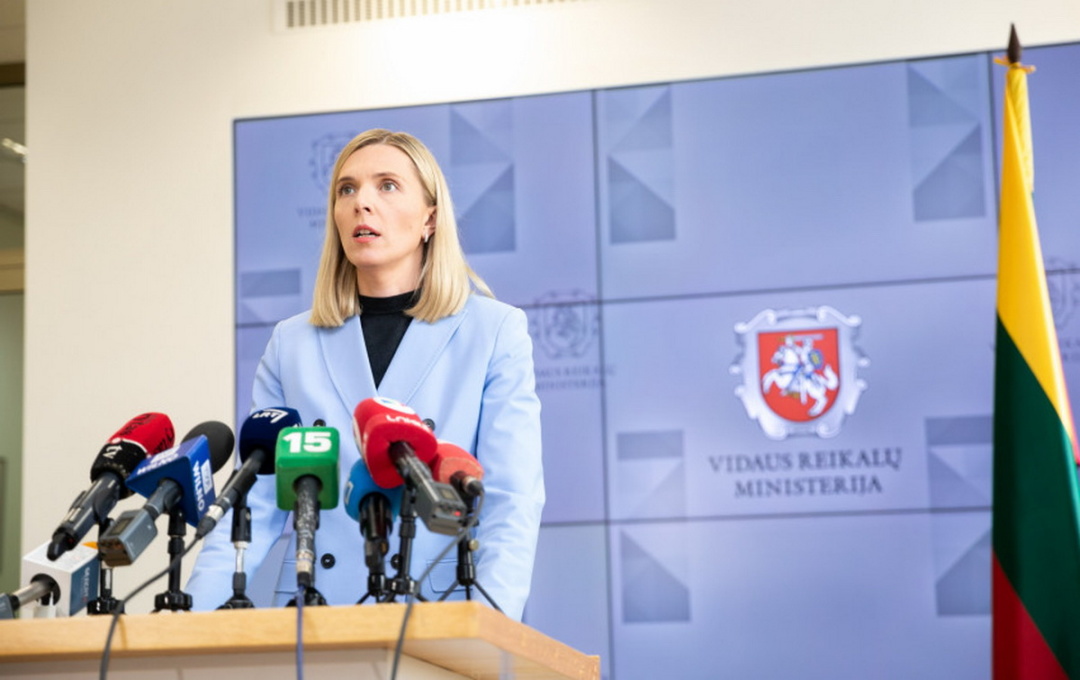 Agne Bilotaite / Photo: Lithuania
On the one hand, of course, we might sympathize with illegal migrants, those ill-fated people whom the Minsk regime is now so cynically exploiting. Moreover, according to an investigation by Lithuania's national broadcaster LRT, Lukashenko is also profiting off of the trafficking scheme. Those people save up money to leave their troubled life behind and move to tranquil Europe, which their traffickers assure them will be a safe trip. Instead, they find themselves in a temporary detention camp, facing prospects of being deported. A truly hopeless situation…
Lithuanians, on the other hand, also must be heard out. Working hard for the past years to overcome the consequences of Soviet occupation, they are trying to adjust their lives to European standards. And then, out of the blue, their usual way of life which they've so eagerly sought to achieve gets turned head over heels. And all due to the Belarusian dictator's revenge, his cynical attack through deploying migrant "pawns."
In this sense, the rallies at and around the Rudninkai training ground are rather indicative. Last week, local residents protested against a potential camp for migrants that could emerge in the immediate proximity to their homes. This week, it was migrants who rallied in the area, outraged over a soaked tent. It's clear that these are only harbingers of wider unrest.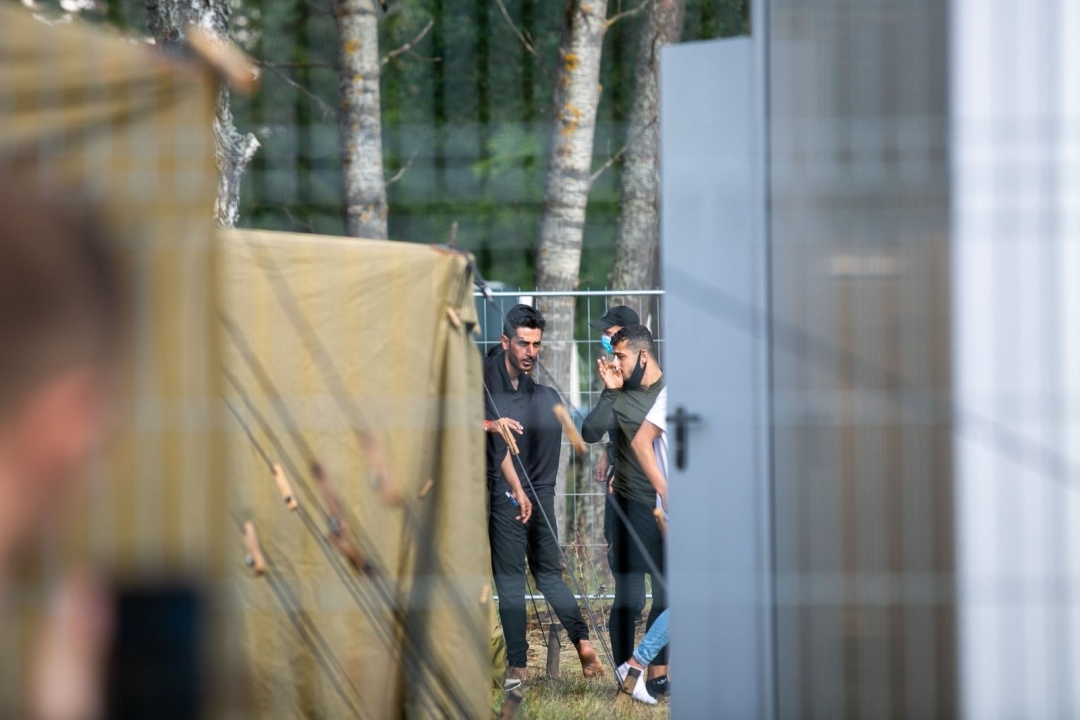 Rudninkai training ground / Photo: Orestas Gurevičius, Delfi
On Monday, it was reported that Iraq was opening three more flights to Minsk – from Basra, Erbil, and Sulaymaniyah. At the same time, tickets for some flights have already been sold out until late August, and for some – until October. (It should be recalled that earlier, on July 23, the Baghdad-Minsk flights started arriving four times a week instead of the previous two.
What was Johansson's reaction to the news? She said the bloc needs to respond urgently and meet with the Iraqi government and other officials as soon as possible to discuss ways to curb the number of flights. Not too strict of a measure, it seems, when the word "discuss" is used.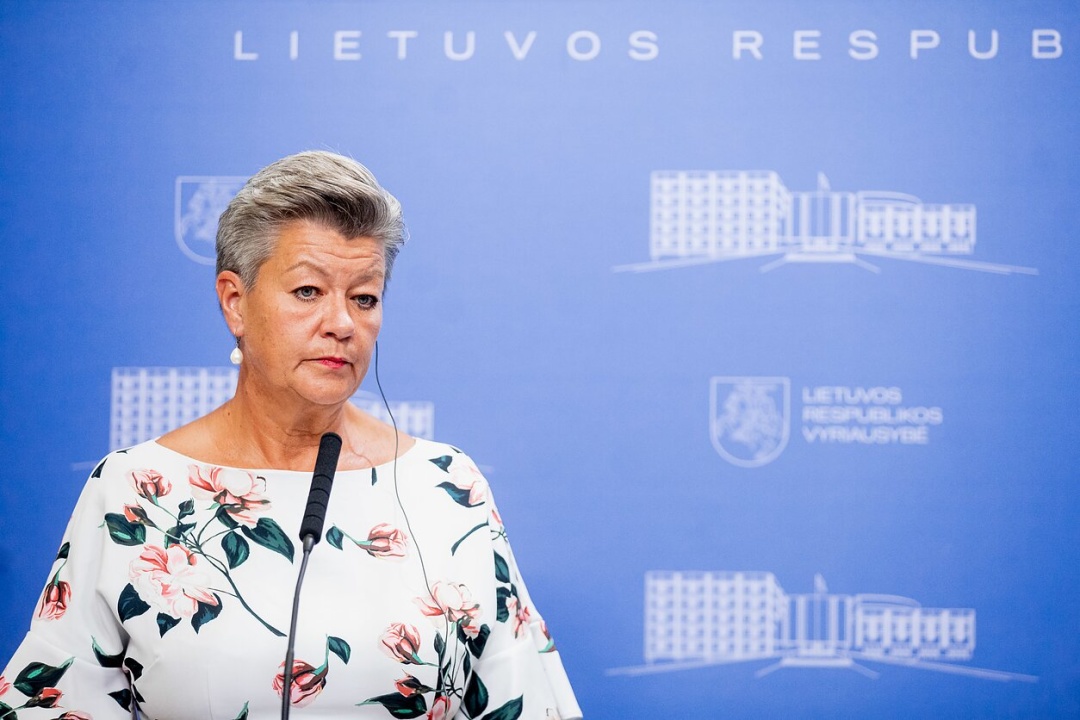 Ylva Johansson / Photo: D. Umbrasas / LRT
Thus, Lithuania, other Baltic States, and the rest of Europe are yet to fully comprehend the current situation. For example, options are being offered to accommodate migrants arriving from Belarus including in other EU countries; discussions are ongoing on ordering Lithuanian border guards to return illegal migrants back to Belarus ("the possibility of applying force depends on the situation"), so that they arrive in checkpoints where they may file their asylum applications.
It's clear though that these are all half-measures...
LUKASHENKO'S ANNOUNCEMENT OF HYBRID ATTACK
Meanwhile, this year, 4,000 illegal migrants (most of them from Iraq) have already crossed the Belarusian-Lithuanian border. Bilotaitė predicts that some 10,000 illegal migrants may arrive in Lithuania by year-end, which marks a significant rise from the previous estimates. And these numbers may not be final. (This Sunday, a daily record was set with 289 migrants crossing in).
Lithuania is a small Baltic country with a population of just several million, which has no experience in tackling such crises. What's worse, we still see no concept of a pan-European reaction to Lukashenko's attack. The new package sanctions targeting his regime have been adopted, but not yet implemented – apparently, in hope that he might come to senses and stop the inhumane, hybrid attack by exploiting illegal migrants. But Lukashenko isn't going to come to his senses. And his handler in the Kremlin isn't pulling a bridle. So let's recall their past moves, to be able to model some of their future ones...
How interesting and unpredictable is the way historical gears cling to each other. Does anyone today see the connection between the forced landing in Minsk of a Ryanair flight carrying an opposition journalist Roman Protasevich and the intensifying migration crisis?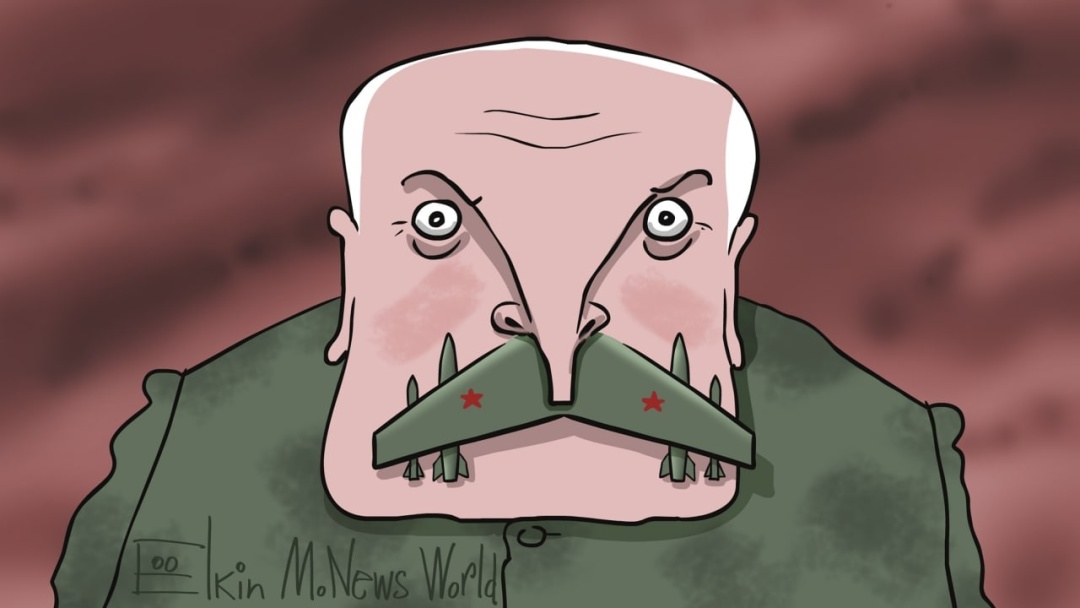 Сartoon by Sergei Yolkin
Lukashenko's air piracy incident unfolded on Sunday, May 23, which was immediately followed by a rather sharp reaction of Western countries. And then on May 26, addressing the parliament he effectively controls, Lukashenko elegantly threatened Western powers: "We used to stop drug and migrant flow – now you'll have to eat that and catch them on your own."
At first, the threat seemed confusing and vague. And in this sense, it was a logically illogical continuation of Lukashenko's previous statement that, by force-landing the Ryanair plane in Minsk, he was "protecting Europe from terrorism." But a few days of the latest trafficking arbitrariness was enough for the situation to start clearing up. Lithuania, in particular, its border with Belarus, is now under hybrid attack.
Also worth noting is a statement Lukashenko voiced on June 22, at a ceremony marking the 80th anniversary of the beginning of the Soviet-German war: "Today, they (Western powers – ed.) start howling. Oh dear, Belarusians don't protect them. Thousands and thousands of illegal migrants rushed to Lithuania, Latvia, and Poland. They demand that we protect them from smuggling and drugs. A signal can be heard as far as across the Atlantic: help them, as you used to, detain nuclear materials not to allow them surfacing somewhere Europe."
It is important to note that Lukashenko is complaining here about the problem he, himself, designed.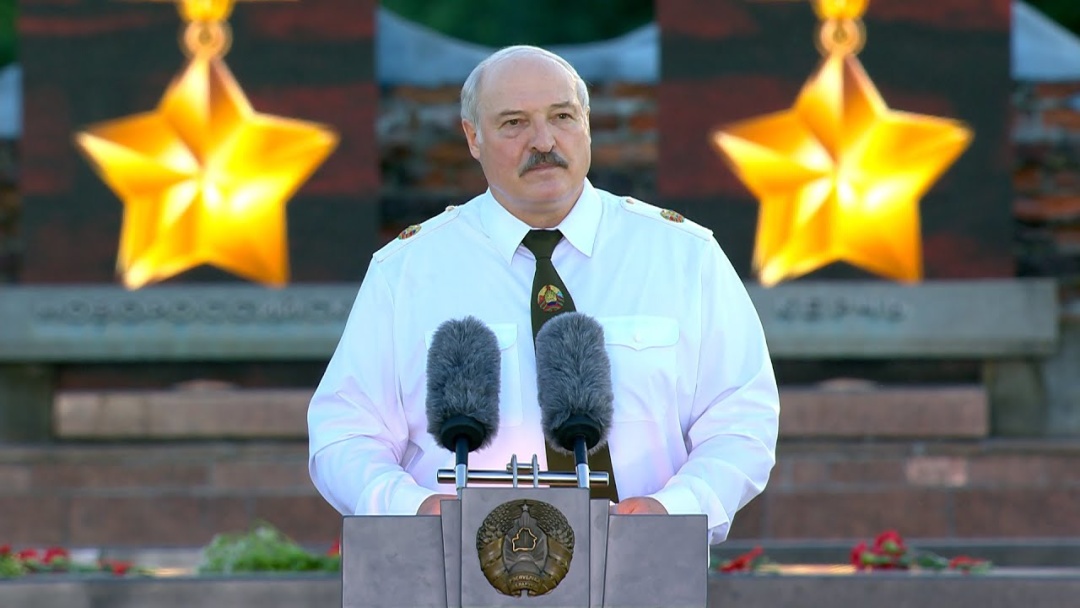 MINSK DICTATOR BLACKMAILING LITHUANIA AND EU
The next point of reference is Lukashenko's statement of July 2: "I honestly said that we would no longer be holding off those who you (Western powers – ed.) oppressed in Afghanistan, Iran, and Iraq. We have neither the money nor strength to do as a result of your sanctions. And, you know, no one knows what's happening in Lithuania and at the border, it's plain fact."
This was actually a weird mix of truth and lies. Lithuania is honestly named as the main target of the attack (Belarus has a 462km border line with the neighbor), while other EU border countries are not mentioned (the Belarusian border with Poland is 399 km long, while that with Latvia stretches for 143 km). And then comes a lie when Lukashenko claims that no one knows what's happening on the Lithuanian border. Iraq then is honestly named as the largest "supplier" of illegal migrants to Minsk. But at the same time, it is put in third place, hidden behind the much less relevant Afghanistan and Iran.
But here's the pinnacle of Lukashenko's straightforwardness in this statement: he says there is "neither money nor strength in Belarus as a result of your sanctions" to tackle the migrant flow. In other words, here the dictator is actually offering the terms of the deal: you lift sanctions – I stop the migration crisis. The West, however, ignored his words. And what's most annoying for the dictator, they may not have noticed the statement at all.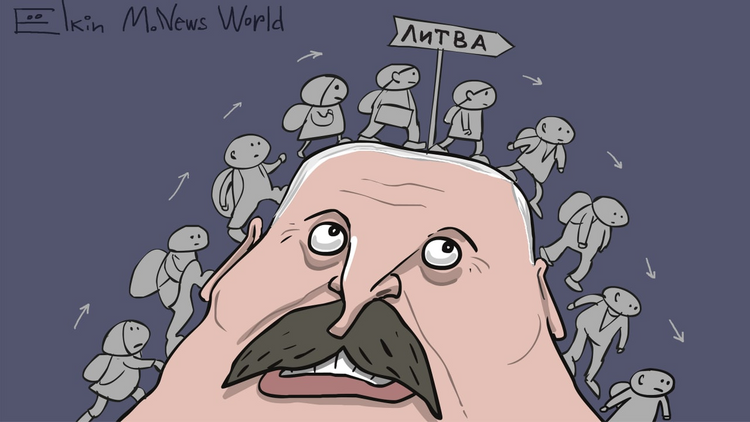 Сartoon by Sergei Yolkin
Lukashenko's next milestone statement on the issue came on July 20. However, a bit of background is needed here. Earlier on the same day, the Belarus border guards said they had detained several groups of Iraqi illegal migrants who "illegally crossed the Belarusian border from Lithuania, where they said they hadn't been fed, while being beaten, forced to give false testimony against Belarusian border guards, and forced, including at gunpoint, to penetrate the Belarus border." The logic in this impressive piece obviously limps. Why would Lithuania send back to Belarus such "valuable witnesses" if they had allegedly forced them to wrongfully testify on Belarusian border guards?
But let's not judge the statement too strictly as it was only a preamble, passing the ball to Lukashekno's pitch. The latter than comes into play: "The fact that people flocked there (to Lithuania – ed.) is just the beginning. I've already told you today: then will come armed people to protect such offended persons. If someone who has been to war gets there (to Lithuania – ed.) armed, there's no guarantee hey will only be protecting pregnant women who have moved from the Middle East and Afghanistan. You know what will happen there. We see this happening in Western countries, and we see how they react."
AFGHANISTAN MENTION – DELIBERATE MOVE OR SLIP?
While the statement might seem too simple at first glance, let's take another look at his earlier quotes and draw parallels with some international news. As the United States and its allies were withdrawing forces from Afghanistan, the topics involving this country and its refugees were moving up Lukashenko's agenda. Here Lukashenko's bluff must be called out – the one where he claims that "armed men" might start coming to Lithuania through Belarus. For comparison: Russia, while seriously trying to play the Afghan card and flirting with the Taliban, at the same time tries to mold stronger ties with Central Asian countries, vowing protection from that very Taliban. However, at a St Petersburg meeting with Putin on July 13, Lukashenko discussed with the Russian leader "the issue of CSTO member states countering threats in Central Asia in connection with the withdrawal of U.S. troops from Afghanistan."
So this might be an example of exaggerating and some wishful thinking as it seems Lukashenko was so amused by the scheme of threatening others with Afghan refugees that he immediately wanted to apply it to Lithuania. It's obvious though that the logistics of mass trafficking of illegal immigrants from Afghanistan to Belarus and further to the Lithuanian border would be much more complicated than direct flights from Iraq. While the scheme is more difficult, it doesn't mean it must be ruled out (after all, refugees from Africa do get to Lithuania one way or the other). In general, the Minsk dictator seeks to make the migration flow to the Baltic country not only massive but also heterogeneous, in order to make the situation on both sides of the migration camps' fences as unstable and conflict-ridden as possible.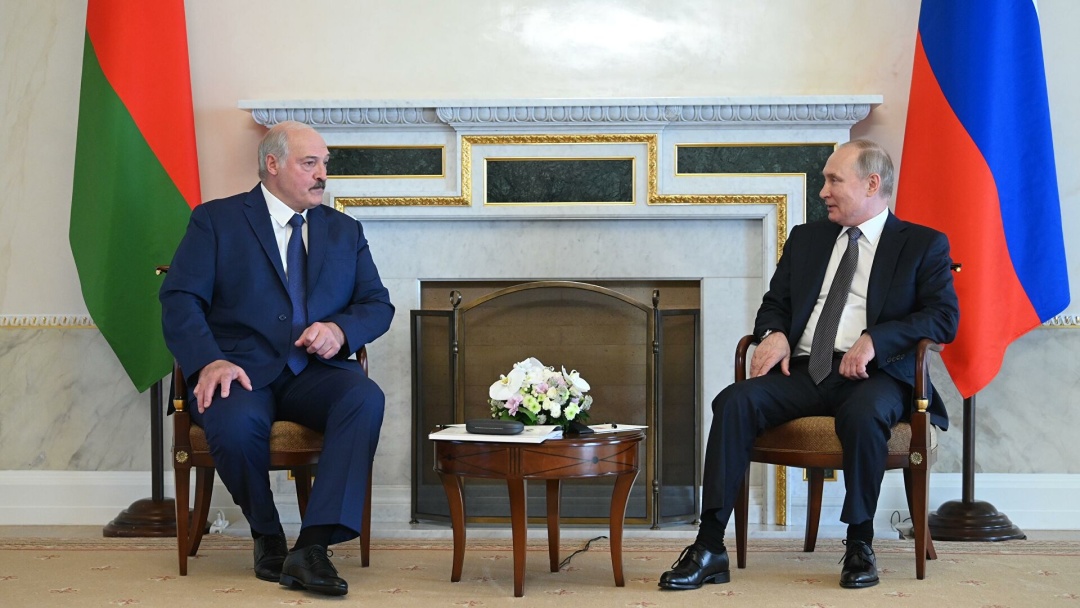 Photo: kremlin.ru
Another interesting question here is as follows. Why does Lukashenko, despite his first statements, chose only Lithuania to attack it with illegal migrants? Why not go for Poland and Latvia? That's because he needs to achieve max effect off of one specific example. Besides, speaking of Poland with a population of 38 million, the country's potential, including human and financial is times higher than that of Lithuania (2.7 mln population). Therefore, Lukashenko is now hitting a single selected country, the closest one with the longest common border line.
LESSONS: RUSSIA'S PART IN 2015 MIGRATION CRISIS
Let's recall the history of the migration crisis in Europe, which erupted in 2015. There were two main routes – through Turkey-Greece, as well through Libya-Italy. But there were others, too. For example, the one through Russia where illegal migrants were brought to the Finnish and Norwegian borders. Moreover, the count also went to thousands, while Norway also suggested the country should build a wall on the border. And in the case of the Finnish border, reports came of the Russian intelligence role in the scheme (one of such situations involved precisely Afghan refugees). It all didn't happen too long ago, it was 2016, but amid the ongoing pandemic the issue seems to have been back-shelved.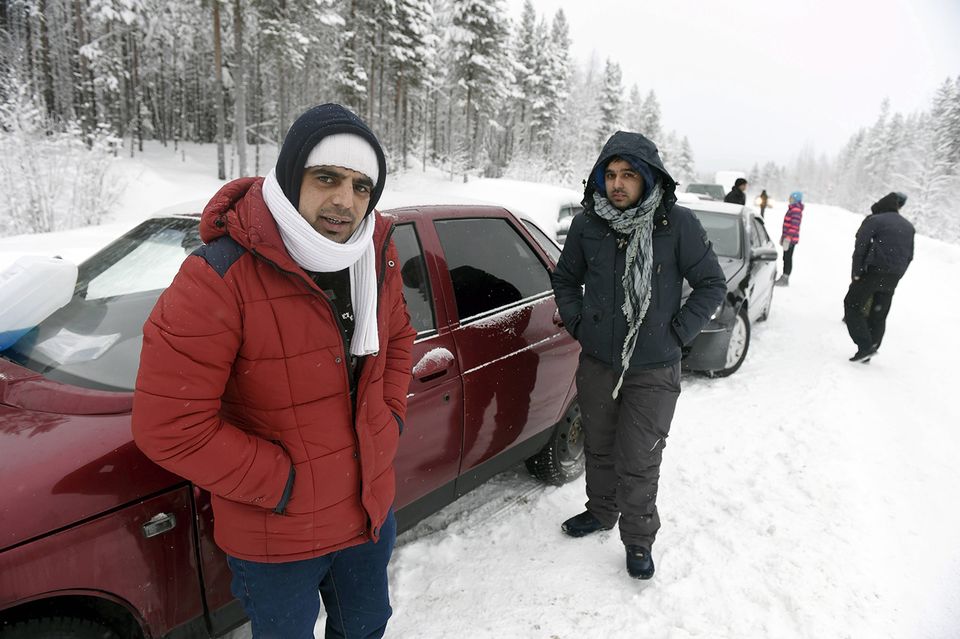 Photo: Jussi Nukari / Lehtikuva
In other words, the latest scheme with the Iraqi migrants is no invention by Lukashenko. The Minsk dictator only follows in Russia's footsteps. But are there any guarantees that the previous trafficking scheme will not be revived – in its original or amended form? After all, Russia has visa-free travel with post-Soviet Asian countries, which offers plenty of room for maneuvers.
If masterminds wish so, they could as well use the previous route - delivering refugees to the Finnish or Norwegian border. Or they could diversify "supplies," transferring part of them to the borders with Estonia and Latvia... At the same time, why get own hands dirty if you can do the job through someone else? That is, Afghan refugees could indeed be transferred to Belarus so that Lukashenko would further use them in his hybrid attack on Lithuania. Also, a more massive flow could be organized, to also target Poland and Latvia.
Today, these plans might seem out of science fiction. But in fact, they are quite practical and not so complex. And they could come into life unless the West comes up with a common line to deter the ever-growing arrogance of Europe's last two dictators.
Oleh Kudrin, Riga
im