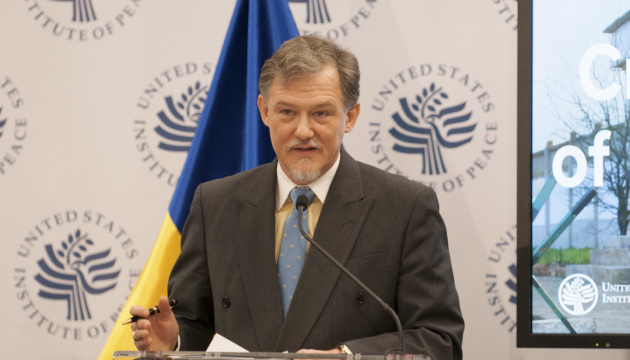 U.S. continues to view Nord Stream 2 as 'bad thing' – Kent
The United States continues to view the Nord Stream 2 gas pipeline as a bad project for the EU's energy security.
George Kent, U.S. Deputy Assistant Secretary of State for European and Eurasian Affairs, said this in an interview with Ukraine 24 TV channel, Ukrinform reports.
"I want to clear this up. The U.S. considers Nord Stream 2 a bad thing. This is bad for Ukraine. This is bad for the energy security of Europe, for Poland and the Baltic countries. And the point is not that our position has allegedly changed. We imposed sanctions against Russian vessels and companies that took part in this. We also tried to give space for diplomacy to work," Kent said.
He noted that the United States is asking Germany what it will do to prevent Russia from using gas as a weapon. "We ask: what will you do as the leader of Europe so that Russia does not use gas as a weapon against Ukraine and Eastern Europe? This is our principled position," the American official stressed.
In this context, Kent emphasized that the United States is paying a lot of attention to the results of the negotiations between Angela Merkel and Volodymyr Zelensky, which took place on July 12, and is also awaiting the results of Merkel's visit to Washington, scheduled for July 15.
As Ukrinform reported, following a meeting with Zelensky in Berlin on July 12, Merkel stressed that Germany would continue to insist on Ukraine's transit role.
ish