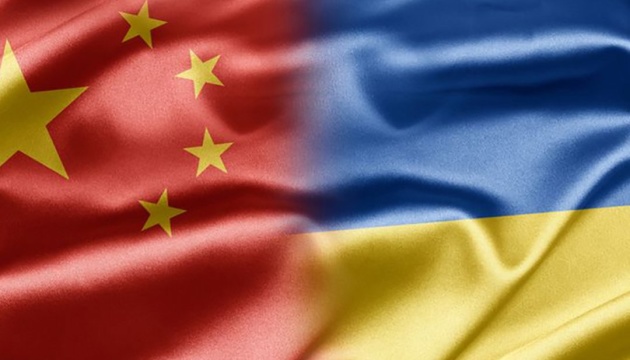 Ukraine, China presidents agree to conclude visa waiver agreement
President of Ukraine Volodymyr Zelensky had the first phone conversation with President of the People's Republic of China Xi Jinping.
"The leaders exchanged congratulations on the occasion of the tenth anniversary of the establishment of a strategic partnership between Ukraine and China and reaffirmed their mutual commitment to its development and deepening," the press service of the President of Ukraine informs.
The heads of state also discussed the challenges of the COVID-19 pandemic. President Zelensky thanked the President of the People's Republic of China on behalf of the Ukrainian people for the supply of COVID-19 vaccines to Ukraine: "These vaccines have saved the lives of many Ukrainians."
The leaders noted that the joint fight against the pandemic and cooperation between China and Ukraine was a living embodiment of friendship between our peoples.
"China is Ukraine's number one trade and economic partner in the world. And we are interested in the full realization of the potential of bilateral cooperation, especially in the areas of trade and major infrastructure projects," said the President of Ukraine. The Head of State noted that despite the global pandemic, trade between Ukraine and China had been growing for the second year in a row. This testifies to productive bilateral cooperation.
As noted, Zelensky stressed the importance of the participation of Chinese investors in the implementation of a number of projects on the development of seaport infrastructure, construction and modernization of roads, development of railways, urban infrastructure, and municipal services.
During the conversation, the interest in increasing Ukrainian exports to China and expanding cooperation in the processing of Ukrainian agricultural products was confirmed.
The President of the People's Republic of China noted the importance of the Great Construction presidential project and expressed China's readiness to cooperate in this area. In addition, the parties paid attention to the potential of cooperation in trade and the possibility to increase it. Zelensky expressed hope that Ukraine could become a "bridge to Europe" for Chinese business.
The heads of state discussed the importance of developing interpersonal contacts between two countries and agreed to conclude a visa-free agreement between Ukraine and China.
In addition, Zelensky confirmed the invariability of Ukraine's position on the issue of a united China. The Chinese President, in turn, stressed that China respects the path of independence chosen by the Ukrainian people, supports the sovereignty and territorial integrity of Ukraine.
The heads of state exchanged invitations to visit their countries at a convenient time.
As reported, on July 6, Minister of Infrastructure Oleksandr Kubrakov and Minister of Commerce of the People's Republic of China Wang Wentao signed an intergovernmental agreement to expand and promote Ukraine–China cooperation to implement joint infrastructure construction projects.
ol