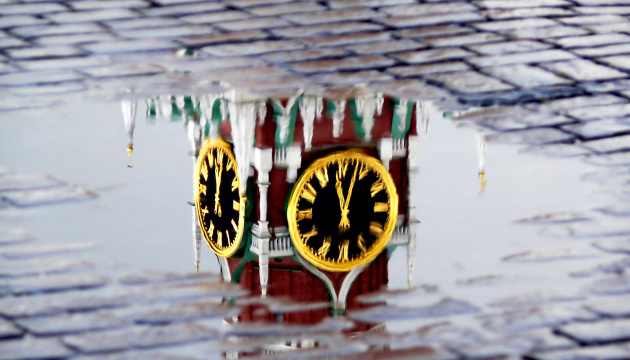 Russia continues to violate human rights in occupied Crimea and eastern Ukraine – UK Foreign Office report
In 2020, Russia continued to violate human rights in occupied Crimea and eastern Ukraine.
This is stated in the Human Rights and Democracy: 2020 Foreign, Commonwealth & Development Office report, published on the website of the UK Foreign Office.
In particular, the report describes the human rights situation in the occupied Crimea currently occupied by Russia.
As noted, Russia continued to ignore calls to allow international monitoring organisations access to Crimea, and to remove restrictions on their access to non-government-controlled areas of eastern Ukraine, obstructing an independent assessment of the human rights situation.
"In Crimea, the de facto Russian authorities continued to persecute minority groups and dissidents, using arbitrary arrests, torture, and intimidation to restrict fundamental freedoms. At least 109 political prisoners remained in detention in Russia and Crimea, including 72 Crimean Tatars, many held in inhumane conditions, subject to torture and ill-treatment, or denied medical care," reads the report.
It is emphasized that the UK provided support to human rights defenders in Crimea so that NGOs could continue to monitor human rights, and seek redress for victims of abuses.
"In multilateral fora, including the OSCE, we called for international human rights monitoring missions to be granted vital access to Crimea," the report says.
It is stated that the UK will continue to urge the Russian authorities to implement its international human rights obligations.
"The UK will also support the new International Crimean Platform, which will bring together the international community to support the return of Crimea to Ukraine," the report sums up.
In general, the British Foreign and Commonwealth Office called the year 2020 a period of challenges. According to the report authors, in addition to serious health consequences, the COVID-19 pandemic accelerated negative trends, including the deterioration of human rights and democracy situation in the world.
The Crimean Platform is a new consultative and coordination format initiated by Ukraine to increase the effectiveness of the international response to the occupation of Crimea, respond to growing security challenges, step up international pressure on Russia, prevent further human rights violations, protect victims of the occupation regime, and achieve the main goal of the de-occupation of Crimea and its return to Ukraine.
The Crimean Platform will be launched at the summit on August 23, to which the President of Ukraine invites leaders of many countries.
оl