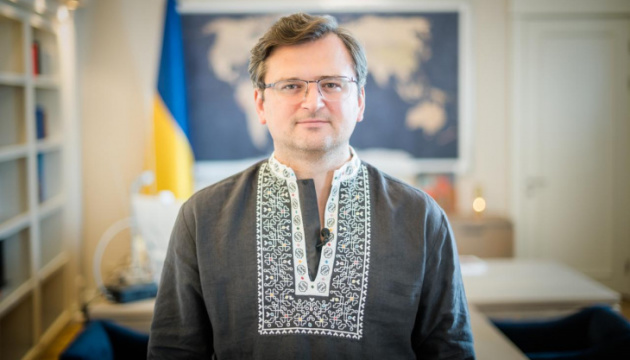 Kuleba expresses concern over possible resumption of EU-Russia summits
Minister of Foreign Affairs of Ukraine Dmytro Kuleba has expressed deep concern to EU High Representative Josep Borrell over the idea of resuming EU-Russia summits.
Kuleba said this at a joint briefing with the Foreign Ministers of Georgia and the Republic of Moldova and the EU High Representative in Brussels on June 24, Ukrinform reports.
"I also took the opportunity during the meeting with the High Representative to share with him the very deep concern of Ukraine, given the information we received yesterday. The information concerns the initiative to include in the agenda of the EU leaders, who will meet today at the European Council, an idea that could lead to the resumption of summits between Russia and the European Union," Kuleba said.
He stressed that the suspension of high-level dialogue with the EU is part of the EU's sanctions policy towards Russia, and initiatives to resume the EU-Russia summit without any progress on the part of Moscow would be a dangerous deviation from the sanctions policy.
"This can only undermine the EU's non-recognition policy and the effectiveness of the sanctions regime, and, moreover, push Russia to non-fulfillment of the Minsk agreements," the minister stressed.
Kuleba drew attention to the fact that the freeze of the summits was adopted in 2014, given the Russian aggression in Ukraine. "Unfortunately, Russia has shown no desire to change its policy towards either Ukraine or the EU. We believe that the resumption of the summits is groundless," the minister summed up.
On June 24-25, Brussels will host the European Council summit, at which EU leaders will consider, in particular, a joint report of the European Commission and the EU High Representative on the current state of relations with Russia and hold a discussion on their further strategic approach.
ish