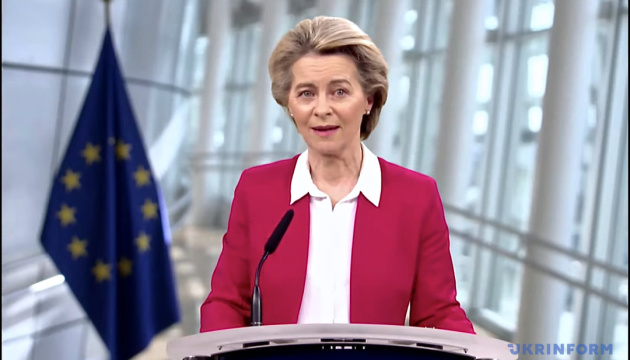 Ursula von der Leyen: Ukraine is high on G7 agenda
The situation in Ukraine was high on the agenda of the G7 summit.
"Ukraine is high on our common agenda. The G7 supports Ukraine's territorial integrity and stands ready to assist in its reform efforts. Ukraine needs strong institutions acting based on the rule of law," President of the European Commission Ursula von der Leyen posted on Twitter.
At the summit in the UK on June 11-13, the G7 leaders discussed combating the COVID-19 pandemic, supporting international law and order and stability, combating climate change, responding to the most important international security challenges, and strengthening the transatlantic partnership.
ol