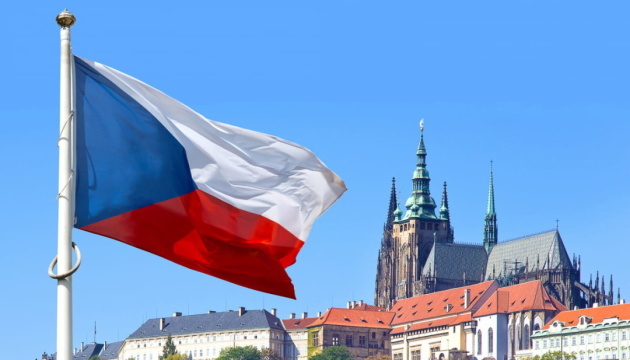 Czech Senate calls on Kremlin to immediately stop its aggression against Ukraine
The Senate (upper house) of the Parliament of the Czech Republic by a majority of votes adopted the resolution "On Current Situation in the Territory of Sovereign State of Ukraine Occupied by Troops of Russian Federation."
No senator voted against the resolution, Ukrinform reports with reference to the website of the Embassy of Ukraine in the Czech Republic.
As noted, the Senate calls for the immediate release of all Ukrainian citizens illegally detained and imprisoned on the Crimean peninsula and in Russia; demands that Russia must immediately cease hostilities and human rights violations in Crimea and the occupied territories of eastern Ukraine; states that Russian officials, whose activities or omissions enabled or led to war crimes against Ukraine, will be brought before the International Criminal Court; supports the independence, sovereignty, and territorial integrity of Ukraine within its internationally recognized borders; supports the EU's policy of non-recognition of the illegal annexation of the Autonomous Republic of Crimea and the city of Sevastopol, as well as the imposition of EU restrictive measures in response to Russia's actions.
The resolution was initiated by Pavel Fischer, Chairperson of the Committee on Foreign Affairs, Defence and Security of the Senate of the Czech Parliament, who said in his address to the Czech lawmakers: "This resolution is a manifestation of solidarity, a reminder of the importance of Ukraine's independence, sovereignty and territorial integrity within its internationally recognized borders."
Ambassador of Ukraine to the Czech Republic Yevhen Perebyinis thanked Pavel Fischer, as well as Senate President Miloš Vystrčil and all Czech senators for their support and adoption of this important document, which became a concrete expression of the Czech people's solidarity with Ukraine at this difficult time.
ol