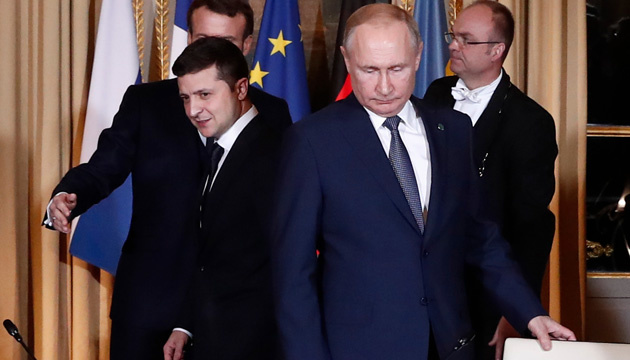 Putin on possible meeting with Zelensky: We always have something to talk about
Russian President Vladimir Putin considers that the meeting proposed by President of Ukraine Volodymyr Zelensky should be devoted to the problems of Russia–Ukraine relations.
"It seems to me that so many problems have massed up in our bilateral [Russia–Ukraine] relations that we should talk about it," Putin said, the Izvestia newspaper reports.
He added that the leaders of the two neighboring countries "always have something to talk about."
In addition, according to Interfax, the Russian president said that there were no guarantees that Ukraine would fail to join NATO and that U.S. statements claiming that President Biden had not spoken to Zelensky about granting Kyiv a plan to join NATO could be linked to a future summit of the presidents of Russia and the United States.
As Putin noted, if Ukraine joins NATO, "the flight time of missiles from Kharkiv or Dnipropetrovsk to central Russia and Moscow will be reduced to 7-10 minutes", calling it a "red line" for the Russian authorities.
The Russian president also called the Ukrainian bill on indigenous peoples "absolutely unacceptable" and "inconsistent with international law," comparing it to "the theory and practice of the Nazi Germany."
On June 8, Russian presidential aide Yuri Ushakov said that there had been no progress in preparing for a possible meeting between the presidents of Russia and Ukraine.
On April 20, Zelensky addressed Putin, inviting him to meet "anywhere in the Ukrainian Donbas where the war is going on."
On April 22, Putin announced that he was ready to meet with Zelensky in Moscow, but the issue of ending the war in eastern Ukraine would be discussed only after talks between the Ukrainian authorities and the leaders of puppet "DPR" and "LPR".
ol