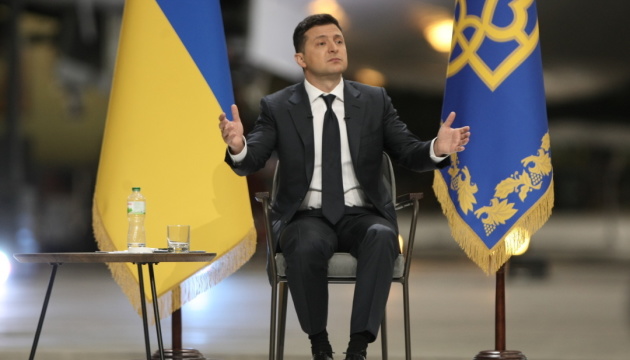 Zelensky discusses military aid to Ukraine with U.S. secretary of state and senators
President of Ukraine Volodymyr Zelensky has said he met with the U.S. Secretary of State and U.S. Senators to discuss a possible increase in military assistance to Ukraine, as well as strengthening security in the Black Sea and the Sea of Azov.
Zelensky said this in interview with the Axios news website.
"I had a meeting in person with US Senators that came over, and with the United States Secretary of State, and we discussed possible increase in military assistance. We talked about… security, about enhancing security in the Black and the Azov seas, along the shoreline, for our position is rather weak there, in my opinion: Russia is virtually dominating all of the Black Sea, it is true, and we admit that, and we would like to have a strong force there — for defense purposes only, for defending our country and our borders," Zelensky stressed.
He added that several other matters regarding the security assistance to Ukraine were also discussed, but he did not share the details.
As Ukrinform reported, on May 6, Ukrainian President Volodymyr Zelensky met with U.S. Secretary of State Antony Blinken in Kyiv.
On June 2, U.S. Senators Jeanne Shaheen, Rob Portman, and Chris Murphy met with President Volodymyr Zelensky to discuss the reforms of the Security Service of Ukraine, the National Anti-Corruption Bureau, and corporate governance.
ish